DePauw Announces $2.6 Million in Lead Gifts for Rector Scholarship Centennial Initiative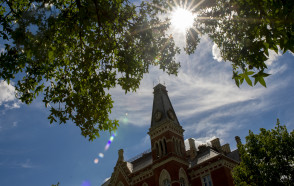 October 10, 2018
In support of DePauw University's commitment to the success of each student, President Mark McCoy announced today $2.6 million in leadership gifts for the Rector Scholarship endowment. Alumni are making these gifts to DePauw in the centennial year of Edward and Lucy Rowland Rector's historic scholarship gift to be celebrated on campus May 10-12, 2019.
"The Rector Scholarship transformed DePauw and uplifted the life trajectories of generations of alumni leaders," said President McCoy. "We are grateful for those alumni who are now investing in the Rector Scholarship endowment, reciprocating to make a DePauw education possible for future generations of students."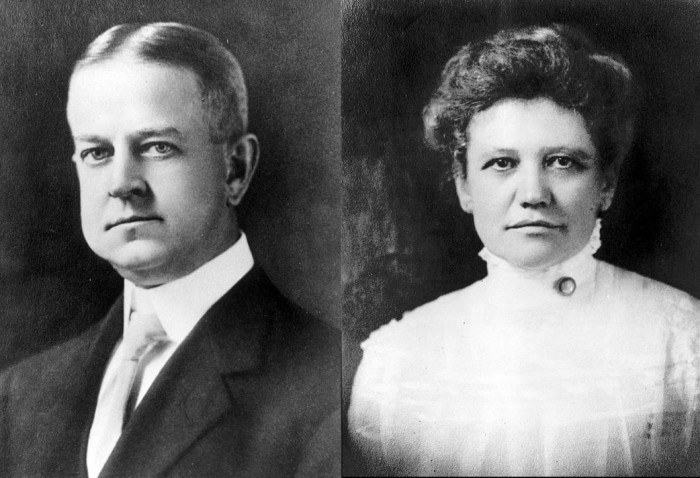 Edward Rector and his wife Lucy Rowland Rector's gift in 1919 is one of the most influential acts of philanthropy in the history of DePauw University. Since the scholarship's first awards in 1919, it has produced more than 4,000 DePauw graduates, many of whom are recognized among the University's most distinguished alumni. Rector Scholars include astronaut Joe Allen '59, former U.S. Rep. Lee Hamilton '52, pharmaceutical executive Phyllis Ferrell '94, entrepreneur Angie Hicks '95 and Nobel Prize-winning scientist Ferid Murad '58, among many others.
To date fifty-two Rector Scholars have contributed $2.6 million to the Rector Scholarship Endowment since the April 2017 announcement of the centennial celebration. Those making leadership-level gifts of $100,000 or more include:
Brad Foss '00
John Johnson '47 (dec.)
Ron Luther '70
Richard Peck '56 (dec.)
Tom Schuck '72
Mike Smith '70
Rector Scholar commitments totaling an additional $3.4 million were made prior to the Rector Centennial Initiative, including a significant investment from Rector Centennial Steering Committee member Elgan Baker '71. Prior and new commitments to the Rector Scholarship total $6 million.
"For me, as with many of the beneficiaries of the Rectors' generosity, this gift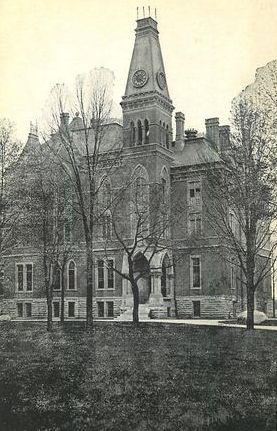 made a life-changing experience possible," said Mike Smith '70, university trustee and co-chair of the Rector Centennial Committee. "I'm encouraged by the initial giving from Rector alumni to ensure DePauw can continue to provide this premiere merit scholarship which benefits both the students who receive it and the university community."
The remarkable gift of Lucy Rowland and Edward Rector is central to the culture of academic rigor, gratitude and philanthropy that defines DePauw University. The Rector Scholarship Endowment continues to help DePauw recruit and provide scholarships for top performing students. The Rector Centennial Committee's goal is to increase the Rector endowment to $40 million to provide 40 full-tuition scholarships every four years. (at right: East College in 1920)
"DePauw has a tradition of philanthropy that Rector Scholars truly understand, and I am proud to be a part of that tradition, along with many of my fellow Rector alumni, to make an extraordinary DePauw education accessible for future generations of students," said Tom Schuck '72, co-chair of the Rector Centennial Committee.
Former and current Rector Scholars and their families will gather on DePauw's campus May 10-12, 2019, to commemorate the centennial of the Rector Scholarship Endowment with celebrations and guest speakers. For additional information, click here.
Back