ESPN Founder Bill Rasmussen '54 to Receive Gold Key Award from the Connecticut Sports Writers' Alliance
October 24, 2018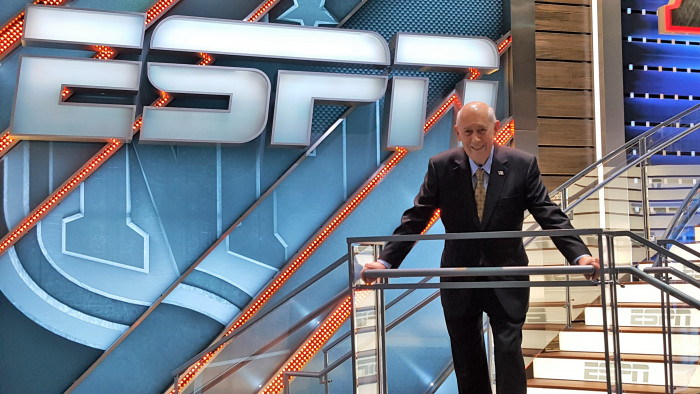 Bill Rasmussen, the founder of ESPN and 1954 graduate of DePauw University, is among five individuals selected to receive the prestigious Gold Key Award from the Connecticut Sports Writers' Alliance.
Rasmussen will be joined by former NBA players Chris Smith and John Bagley, St. Thomas More boys basketball coach Jere Quinn, and Super Bowl champion assistant coach Chris Palmer at the Alliance's 78th annual Gold Key Dinner, set for April 28, 2019, at the Aqua Turf Club in Southington.
The Gold Key Dinner was inaugurated in 1940, with baseball legend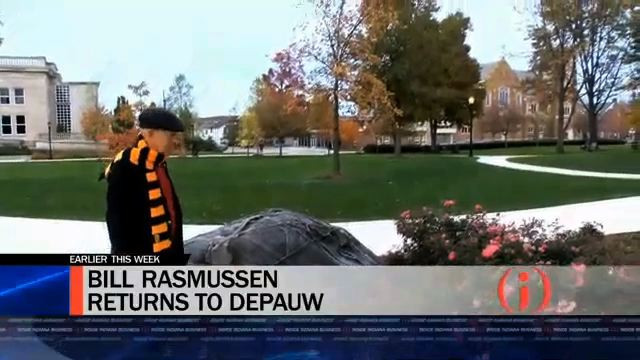 Connie Mack and golf superstar Bobby Jones among the initial recipients. The roster of honorees since then includes Joe Cronin, Willie Pep, Andy Robustelli, Lindy Remigino, Floyd Little, Otto Graham, Calvin Murphy, Joe Morrone, Gordie Howe, Kristine Lilly, Marlon Starling and Dwight Freeney, among other past Gold Key winners.
Proceeds from the event benefit the Bo Kolinsky Journalism Scholarship, named after a longtime Hartford Courant sportswriter and past CSWA president who died unexpectedly in 2003.
Read more at the website of the Connecticut Post.
ESPN was co-founded by Rasmussen's son, Scott, a 1986 DePauw graduate. A recent report stated that there are discussions about creating a Hollywood film on the network's story.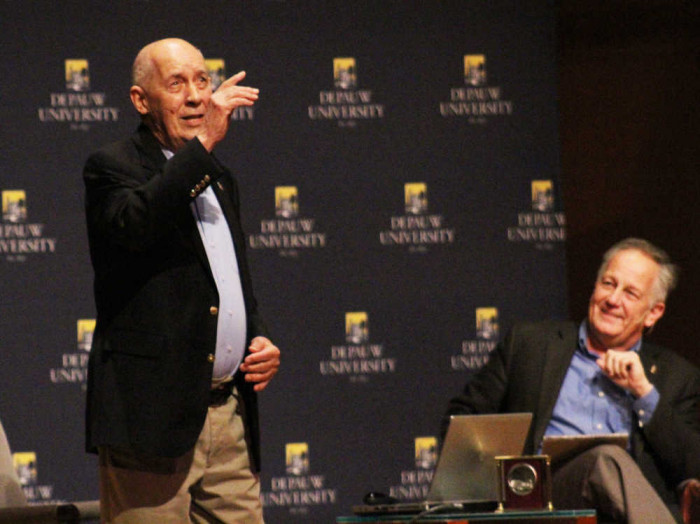 A Rector Scholar and economics major at DePauw, Bill Rasmussen went on to earn an M.B.A. from Rutgers University. He's been called "the father of cable sports" by USA Today, was recognized as one of "The Champions: Pioneers & Innovators in Sports Business", and was named in 1994 by Sports Illustrated as one of 40 individuals who altered and elevated the world of sports in the second half of the 20th century.
Rasmussen returned to DePauw last November for a week-long residency that included meetings with students and an Ubben Lecture, which is embedded below.
Back