School of Music Presents Gala Concert Sunday, Opening Day of ArtsFest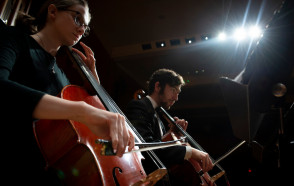 October 23, 2018
Students, faculty and staff from across campus will join in collaboration and celebration of DePauw University's seventeenth annual ArtsFest, October 28–November 4. A gala concert Sunday, Oct. 28 at 4 p.m. in the Green Center's Kresge Auditorium, featuring all of the School of Music's major student ensembles -- band, choirs, jazz ensemble and orchestra -- will open the eight-day festival.
Inspired by the 2018 theme "Art and Horizons," works to be presented on the program, which will run about an hour in length, will range from a swinging Little Big Band arrangement of Bob Meyer's Artscape to the combined University Choirs performance of Jake Runestad's We Can Mend the Sky.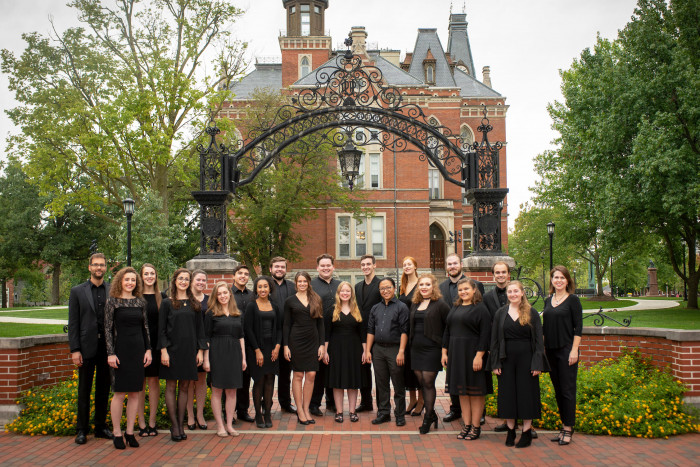 Nikolai Rimsky-Korsakov's symphonic tour de force Capriccio Espagnol, performed by the University Orchestra, will conclude Sunday's concert, which also features virtuoso cadenzas by concertmaster Katie Allen '19, principal clarinetist Natalia Fumero '19, flutist Riley Bernardi '19 and harpist Gabrielle Logan '21.
"The word 'horizon' has a very personal connotation for me this year," offered Eric Schmidt, the School of Music's new choral director, who recently arrived in Greencastle, from Osnabruck, Germany, via Salt Lake City, Utah, where he completed his doctoral degree. "I left my familiar territory and moved to a different state, which to me was -- and in a big way still is -- a foreign part of this country that I now call home. So, I could not have chosen a more fitting theme for my first appearance with the DePauw Choirs, as I am excited to explore what this adventure holds for me and my students."
Art Attack, a family-friendly event for children of all ages from 1:45-3:45 p.m., will precede Sunday's concert performance at 4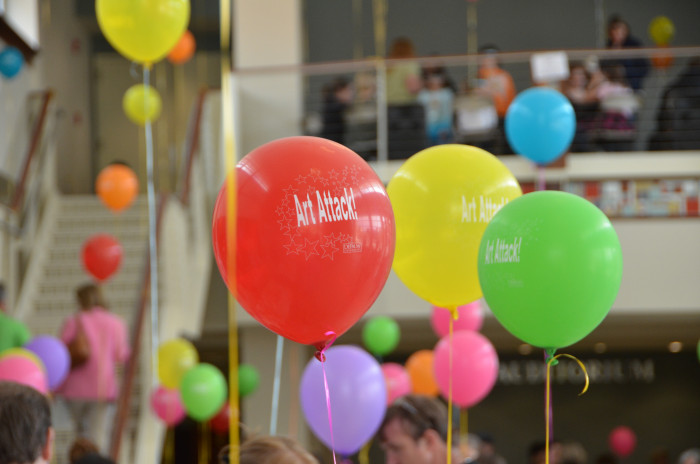 p.m. Several student organizations and individuals plan to contribute participatory programs to this free, fun-filled afternoon in the Green Center's Great Hall, which will include hands-on activities such as a performance workshop, acting games, radio recording, photo booth, make-your-own instruments and custom balloons, in addition to a drum circle and instrument petting zoo.
General admission to Sunday's ArtsFest opening gala is $5; tickets for seniors, youth and all students are free thanks to season sponsors Judson and Joyce Green. To obtain tickets online, visit depauw.edu/music. For personal assistance, the venue's box office also is open from noon to 4 p.m. Monday through Friday and 90 minutes prior to each ticketed performance at the Green Center (605 S. College Avenue).
Back