Joint Choir Concert Sunday at 4 p.m.
November 7, 2018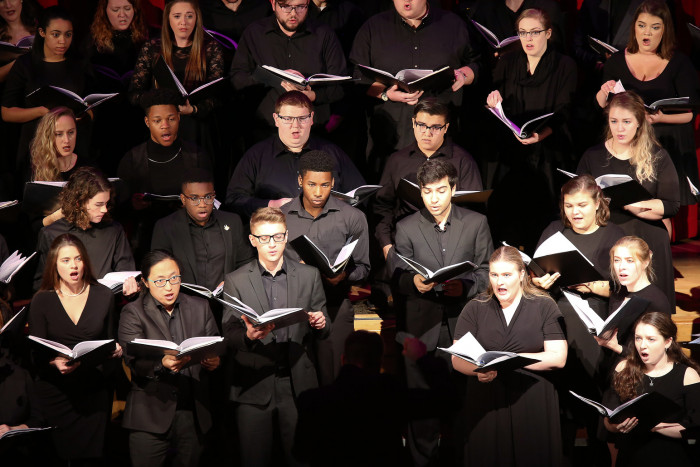 Eric Schmidt, DePauw University's new director of choral activities, will conduct a joint concert by the University Chorus and the DePauw Chamber Singers on Sunday, November 11. The performance will be given at 4 p.m. in the Green Center's Kresge Auditorium on the DePauw campus. Pianists Laura Brumbaugh and Amanda Hopson will accompany the two groups.
For their fall concert, "Dichotomy," the DePauw Choirs will perform works that present sharp contrasts, either in the composition itself or in constellation with another piece. From a sleeping child to a wealthy widow, from the righteous path to the nefarious, from death to the celebration of life -- Sunday's program will take listeners on a journey of antipodes.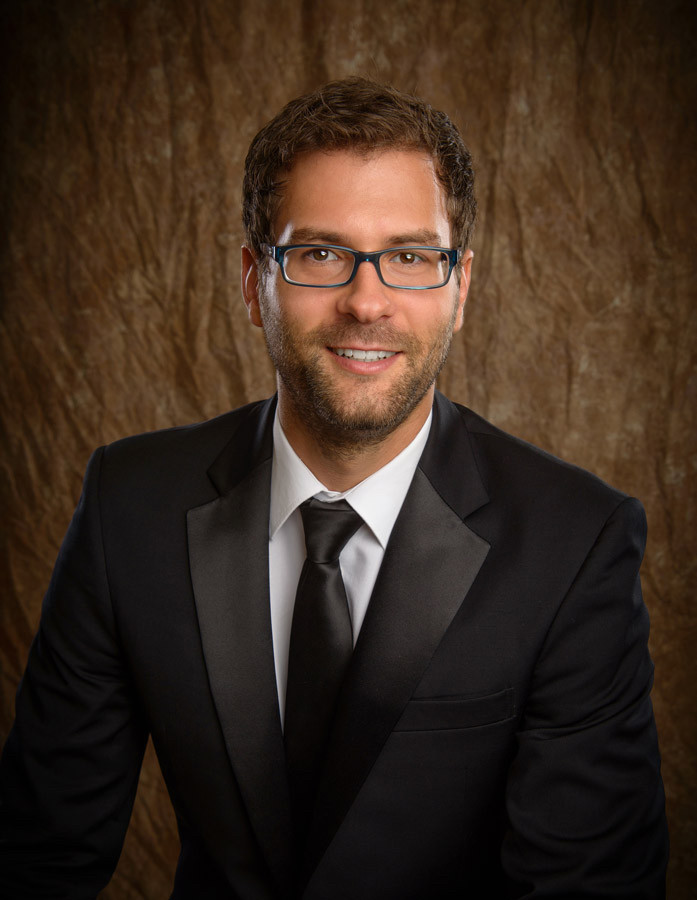 In the end, both choral groups will come together to perform Jake Runestad's We Can Mend the Sky, based on poems of immigrant children whose parents escaped Somalia's violent civil wars in hope of finding a more peaceful future. Senior vocalist Darby Hayes and junior Emma Nelson will be featured as soloists on this piece, along with senior percussionist Ben Freeland.
The program will conclude with Craig Hella Johnson's "All of Us" from Considering Matthew Shepard, with senior soloists Elise Daniells and Christina Goetz and sophomore Patricia Schuelke. Based on a brutal act of hate, this moving new work shines as an affirmation of hope as we all embrace the diversity around us.
Sunday's program also will include junior David Youngas soloist on Péter L. van Dijk's Horizons, along with first-year music student Lauren Alexander and sophomore Jon Kroeger on the traditional Irish tune "Sí do Mhamó í" arranged by Desmond Earley.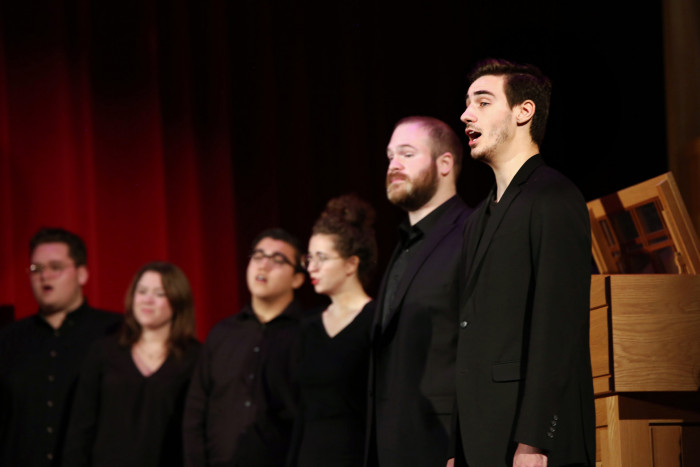 Dr. Schmidt, a native of Osnabruck, Germany, joined the DePauw School of Music faculty in August after completing his doctoral degree in choral conducting at the University of Utah in Salt Lake City.
Admission to the collaborative choir concert is $5; tickets for seniors, youth and all students are free. For online purchases, visit www.depauw.edu/music. The venue box office also is open Monday through Friday from noon to 4 p.m. and 90 minutes prior to each ticketed performance.
Back