2018 'Open Doors' Report Again Lists DePauw Among Nation's Leaders in Providing Study Abroad Opportunities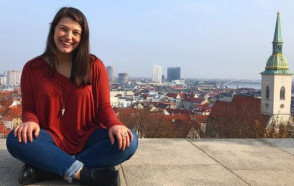 November 13, 2018
DePauw University ranks seventh among the nation's four-year baccalaureate colleges for the number of students who receive academic credit for studying abroad (494), according to the 2018 Open Doors® Report on International Educational Exchange. Released today and based on data from the 2016-17 academic year, the report places DePauw places #11 among liberal arts colleges for the percentage of students studying abroad (96.5%) and and fourth for students who engage in short-term study abroad experiences (392).
DePauw has consistently been among the report's leading colleges for more than a decade.
An analysis of international student enrollment for 2017-18 puts DePauw at #35 among baccalaureate institutions with 248 students.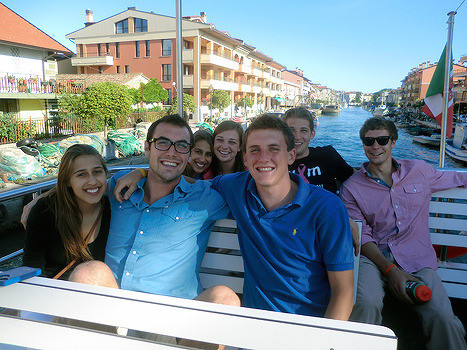 "Administrative and curricular decisions have a direct influence on student participation," notes Mandy Brookins, assistant dean of experiential learning and director of off-campus programs at DePauw's Hubbard Center for Student Engagement. "I am extremely grateful to be part of an organization that places such a high value on study abroad and international education."
Overall, Open Doors 2018 found that the number of international students in the United States surpassed one million for the third consecutive year, increasing by 1.5 percent to reach a new high of 1,094,792 million. International students made a significant financial impact on the United States in 2017, contributing $42.4 billion to the U.S. economy through tuition, room and board, and other expenses, according to the U.S. Department of Commerce.
"International students studying alongside Americans are a tremendous asset to the United States," said Marie Royce, Assistant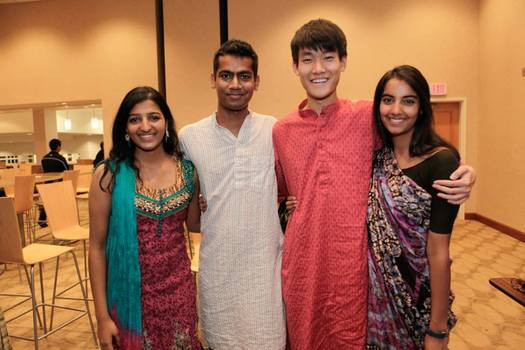 Secretary of State for Educational and Cultural Affairs. "We need to develop leaders in all fields who can take on our toughest challenges. We need people who can find solutions that keep us secure and make us more prosperous. We want to send a message that international education makes us stronger as a country."
As for U.S. students, study abroad numbers grew by 2.3 percent to 332,727 Americans studying abroad for academic credit at their home institutions in 2016/17. Approximately one in 10 U.S. students study abroad during their undergraduate career.
In addition, the report shows that the profile of U.S. students going abroad continues to diversify. The number of students who identify as racial or ethnic minorities who studied abroad in 2016-17 was 29.2 percent. In 2005-06, racial and ethnic minorities accounted for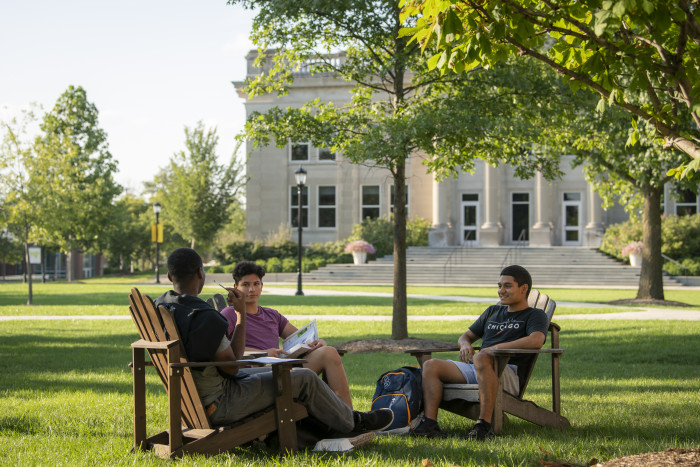 only 17 percent of the study abroad population.
"Expanding access to opportunity through international education helps us build stronger ties across the world," added Dr. Allan E. Goodman, president and CEO of IIE. "International students have more choices than ever before on where to pursue higher education. The dedication of American colleges and universities to students' academic, professional, and personal success is one of the main factors in our international competitiveness."
Read more here.
DePauw University is listed among the "Top Producers of Fulbright Awards for U.S. Students, 2017-18" in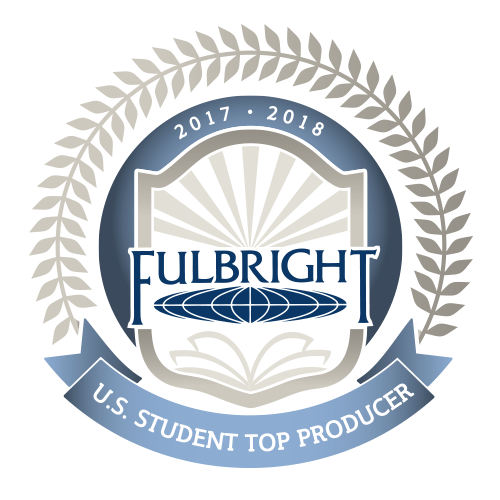 the Chronicle of Higher Education. DePauw has been cited as one of the USA's top producers of Fulbright Fellows seven consecutive times and in 11 of the past 12 years.
You're invited to visit the University's Fulbright page.
DePauw students and alumni who are interested in applying for Fulbright Awards may contact Ashley Puzzo, interim director of student fellowships and awards.
Back