Sue Ansel '82 is Magazine's 'Multifamily Executive of the Year'
November 20, 2018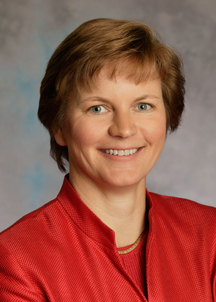 Susan M. "Sue" Ansel, chief executive officer of Gables Residential and 1982 graduate of DePauw University, has been named "Multifamily Executive of the Year" in commercial real estate development and investment by D CEO. She is among the publication's "Dallas 500 of 2018."
Ansel, whose company manages more than 30,000 apartment units across the United States, tells the magazine, "We have been a real champion of urban locations, and that's reflective of the demand for the live-work-play environment. The biggest change within our industry I've seen in my career -- and it's really a result of quality product -- is that multifamily is now a choice for many residents. That's a great thing to see across the country."
The piece points out that Ansel was elected chairwoman of the National Multifamily Housing Council (NMHC) earlier this year.
Visit the magazine's website.
Sue Ansel was an economics major at DePauw and serves on the University's Board of Trustees. She was listed among the 25 "Top Women in Real Estate" by Commercial Property Executive and was named Multifamily Executive magazine's "2010 Executive of the Year." She presented the address for her 25th reunion class at 2007's Alumni Reunion Convocation. Learn more in this story; video of her speech is embedded below.
Back