Prof. John Dittmer Authors Washington Post Review of New Book by Juan Williams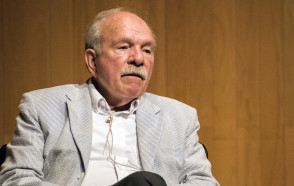 November 21, 2018
John Dittmer, professor emeritus of history at DePauw University and nationally recognized expert on the civil right movement, offers a review of What the Hell Do You Have to Lose?: Trump's War on Civil Rights in today's Washington Post.
"During the 2016 presidential campaign, Donald Trump liked to point out that under the Obama administration, black Americans had to contend with bad schools and high rates of crime and unemployment," Dr. Dittmer writes. "In soliciting their votes, he asked, 'What the hell do you have to lose?' In his new book, journalist Juan Williams discusses the Trump administration's efforts to undermine the gains made by African Americans, but his major focus is on black achievement in employment, education, housing, public accommodations and voting rights over the past half-century. Each chapter features a biographical essay about a prominent male activist, a questionable choice given the centrality of women to the black freedom struggle."

The professor ends the review by noting, "What the Hell Do You Have to Lose? is directed toward the general reader. Although parts of the book are of interest, Williams covers familiar territory, and several of the long biographical sections come across as, well, padding. Those who wish to learn more about the struggles and achievements of African Americans over the past half-century will be disappointed, and any concerned citizen who reads a newspaper or watches cable (other than Fox News Channel) is well aware of Trump's almost daily outbursts concerning racial matters. Williams's topic is certainly timely, but the book promises more than it delivers."
Access the complete text at the Post's website.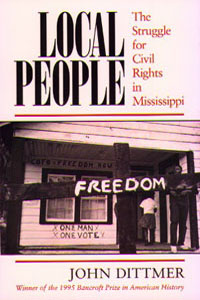 Professor Dittmer's Local People: The Struggle for Civil Rights in Mississippi won the Bancroft Prize, generally considered the most prestigious award in the field of American history writing. Dittmer also authored 2009's The Good Doctors: The Medical Committee for Human Rights, Race and the Politics of Health Care in America.
The historian delivered the principal address to DePauw's Class of 2009 at the University's 170th commencement and received an honorary doctoral degree. A summary of his remarks and an MP3 file of the complete speech can be accessed in this report. Video of the address is posted below.
Source: Washington Post
Back