Lee Hamilton '52 Examines the Meaning of Patriotism
December 3, 2018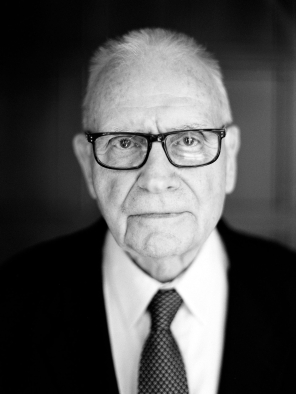 "I believe that patriotism means getting on with the serious business of improving our country," Lee H. Hamilton, veteran statesman and 1952 graduate of DePauw University, writes in a newspaper column. "It means that we strive to ensure that we live up to our pledge of liberty and justice for all. In this formulation, patriotism is best expressed not in parades or speeches or exhortations or conspicuous displays, but in what we do."
Hamilton, who served 34 years in the U.S. House of Representatives, begins by noting, "Patriotism has been on a lot of people's minds lately. Just ahead of the midterm elections, the New York Times noted that two clashing visions of patriotism were heading to the polls. President Trump and Republicans saw patriotism as 'conspicuous displays of respect for the traditional expressions of America -- the flag, the military, the Pledge of Allegiance.' Democrats, by contrast, saw it as protecting the norms and institutions of our democracy."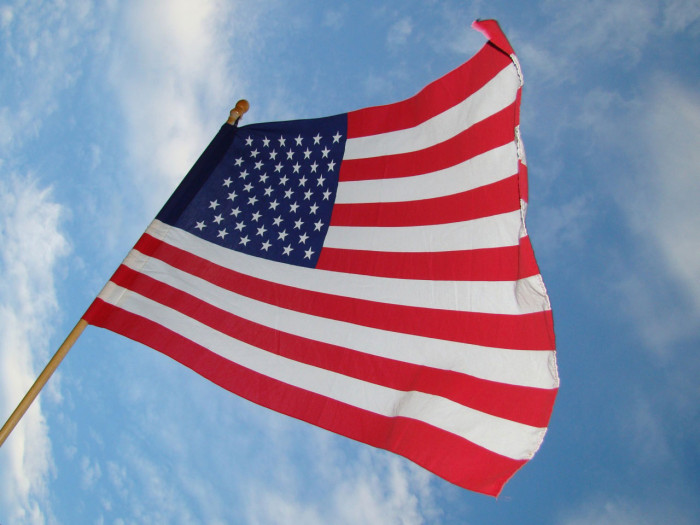 A Democrat who served Southern Indiana, Hamilton adds, "I don't entirely buy this distinction, at least when it comes to partisan labels. I've known plenty of Democrats who consider it patriotic to honor the flag, the military, and the Pledge. And I've known a lot of Republicans who value our democratic traditions. But the two broad strands outlined by the Times inarguably exist."
A history major and basketball standout at DePauw, the former congressman asserts, "We have inherited a magnificent political legacy, a set of customs and traditions that give ordinary people the tools and power to improve life for themselves and succeeding generations. Patriotism lies in our efforts to enlarge that legacy so that it applies to all citizens. It means we defend civil liberties, the right to dissent, and the equality before the law of all Americans. And it means that upholding our core values -- tolerance, mutual respect, the right of everyone to be heard, the belief that in pursuing our own lives and interests we all are capable of contributing to the vibrancy of our democracy -- is every bit as patriotic as placing our hand over our heart while reciting the Pledge."
Access the complete text at the website of Michigan's Cedar Springs Post.
Lee Hamilton has remained a prominent voice in American politics since his retirement from Congress and served as vice chair of the 9/11 Commission and the Iraq Group. He is currently senior advisor for the Indiana University Center on Representative Government; a Distinguished Scholar of the IU Hamilton Lugar School of Global and International Studies; and a Professor of Practice, IU School of Public and Environmental Affairs.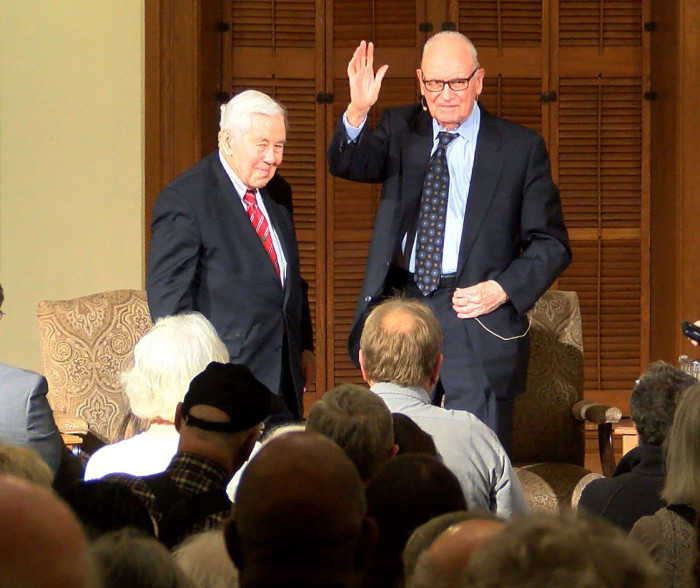 A leading figure on foreign policy, intelligence, and national security, Hamilton has received many honors, including the Presidential Medal of Freedom in 2015. He's also been inducted into the Indiana Basketball Hall of Fame and DePauw's Athletic Hall of Fame and received DePauw's McNaughton Medal for Public Service as well as an honorary doctorate from his alma mater.
Hamilton presented an Ubben Lecture at DePauw in 2011. Hamilton spoke to graduates at his alma mater in 1971 and 1998.
On February 15, 2018, Hamilton and former U.S. Senator Richard Lugar took part in a discussion at DePauw, "Can We Talk?: Restoring Civility in Public and Political Discourse in the U.S. and Abroad."
Back