Former VP Dan Quayle '69 Takes to TV & Wall Street Journal to Remember President George H.W. Bush
December 2, 2018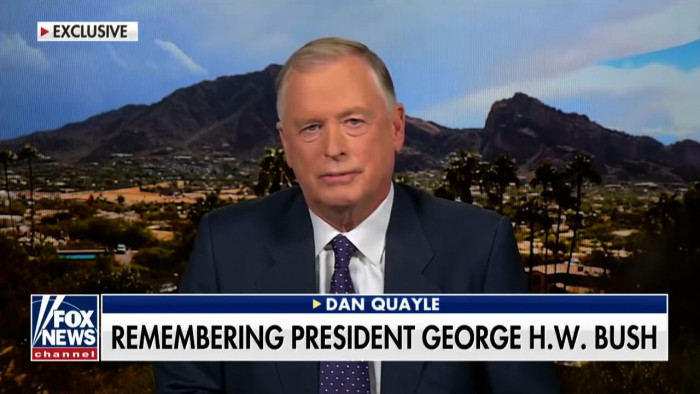 Dan Quayle, the 44th Vice President of the United States and 1969 graduate of DePauw University, says, "George Bush was absolutely the best. He was a great individual in my opinion; he was a great president."
Quayle appeared on the Fox News Channel program Sunday Morning Futures to discuss the nation's 41st president, who died Friday night at age 94.
"He loved his work. He loved the country. And it was such an honor for me to work with him every single day that he was president," Quayle told host Maria Bartiromo.
Read more here. Video of the segment is embedded below.
Quayle, who remained close to President Bush and paid him regular visits, authored an essay for the Wall Street Journal that was published yesterday.
"Vice presidents don't always stay on the best terms with the presidents they serve. What starts out as partly a political calculation, the selection of a running mate, is by no means certain to mature into warm friendship," the former vice president wrote. "In our case, what made all the difference was a few choices we made early -- and the character of Bush himself."
Quayle recalled, "In our conversations after the 1988 election, the new president's best advice for doing the job was: 'Be prepared and be loyal.' Even so, he didn't press me at all to handle my responsibilities exactly as he had done. He encouraged me to find my own approach to the office -- a Quayle model. I told him the Bush model looked pretty good to me, and I would go with that."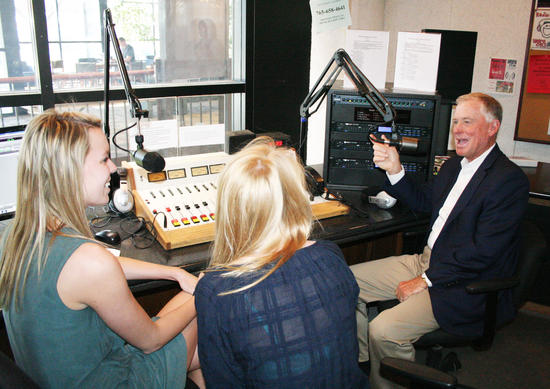 The piece is available to subscribers at the Journal's website.
Another summary, posted yesterday at this site, is available here. Dan Quayle's reflections on the 41st president are the subject of a front page Indianapolis Star story today. (at right: Quayle visits with students at DePauw's student radio station, WGRE)
Dan Quayle discussed the Bush presidency during his April 30, 2015 Ubben Lecture at DePauw.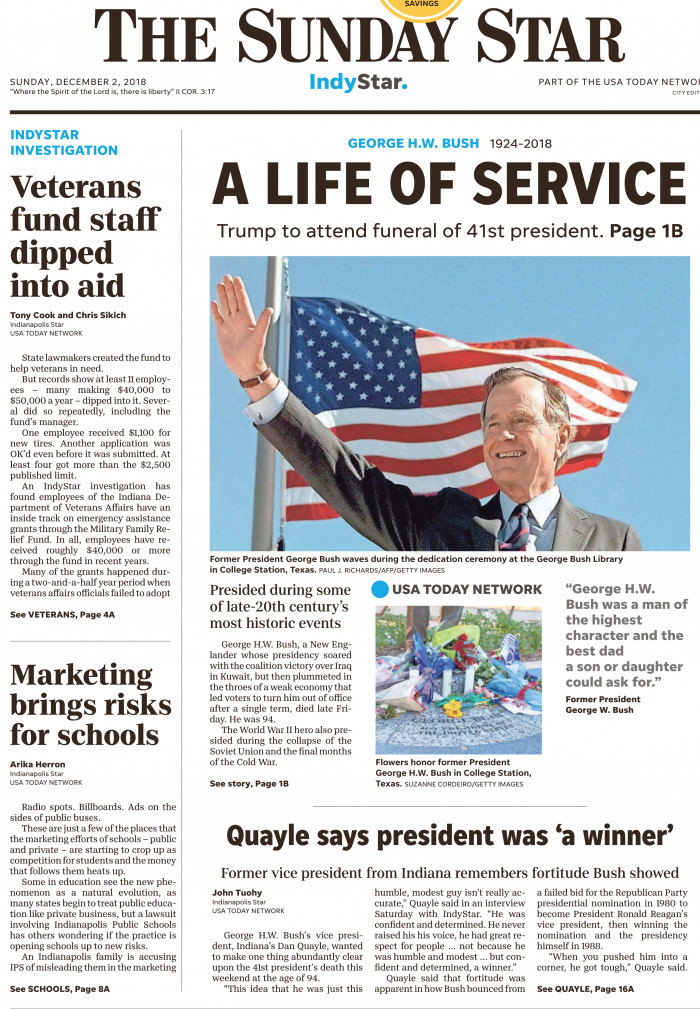 Back