Four DePauw Juniors to Study Abroad with Gilman Scholarships
December 9, 2018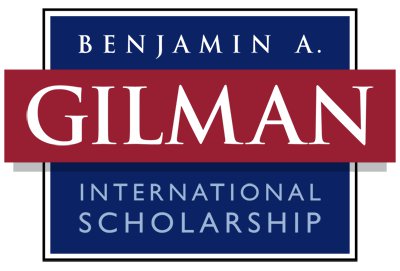 Four DePauw University juniors -- LizaMaria Jimenez-Ojeda, Winston Papadopoulos, Cecilia Slane and Kayla Sullivan -- are the recipients of the prestigious Benjamin A. Gilman International Scholarship to study abroad.
The awards -- which range from 2,500 to $4,000 -- will take Jimenez-Ojeda to Costa Rica, Papadopoulos to France, Slane to Denmark, and Sullivan will study in South Africa.
Sponsored by the U.S. Department of State's Bureau of Educational and Cultural Affairs, the Gilman International Scholarship Program offers grants for U.S. citizen undergraduate students of limited financial means to pursue academic studies or credit-bearing, career-oriented internships abroad. Such international exchange is intended to better prepare U.S. students to assume significant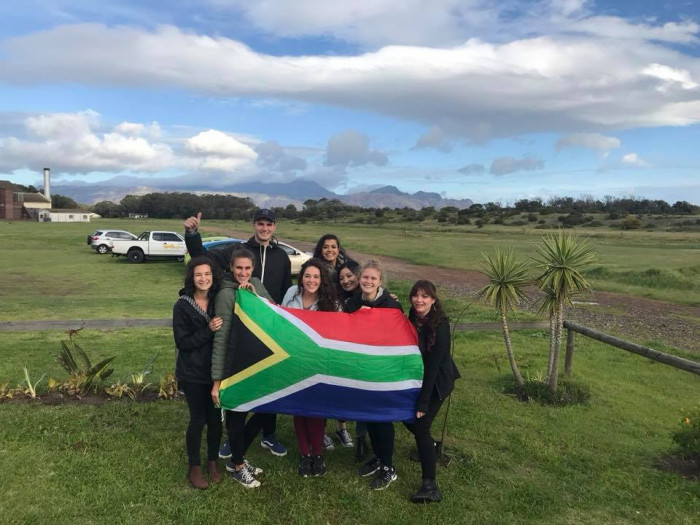 roles in an increasingly global economy and interdependent world.
The Gilman scholarship supports American undergraduate students of limited financial means to study or intern abroad and, since 2001, has enabled more than 25,000 outstanding Americans of diverse backgrounds to engage in a meaningful educational experience abroad. The program has successfully broadened U.S. participation in study abroad, while emphasizing countries and regions where fewer Americans traditionally study. (at left: a group including Elyse Haskell '20, a Gilman Scholar who spent this semester in Cape Town, South Africa)
The Gilman Program is supported in its implementation by the Institute of International Education (IIE). DePauw students applying for a Gilman Scholarship are supported by the director of fellowships and awards, as well as off-campus study advisors in the Hubbard Center for Student Engagement.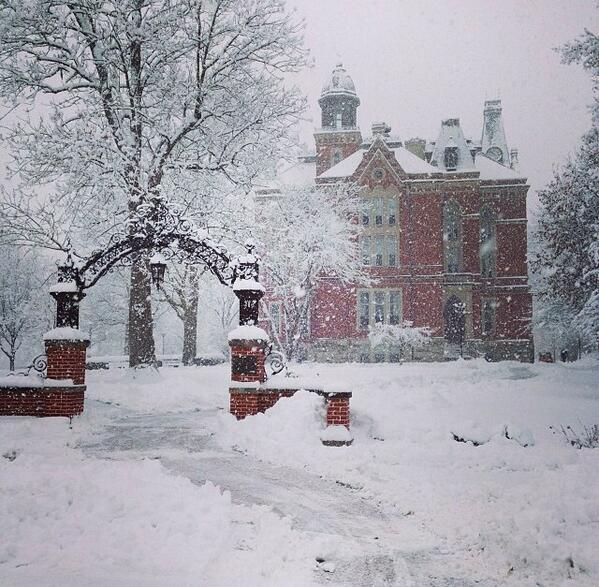 "As DePauw seeks to prepare our students to be leaders the world needs now, this recognition is an exceptionally meaningful measure of financial support from the Institute of International Education," says Neal McKinney '09, associate director of off-campus programs at DePauw's Hubbard Center for Student Engagement. "Without this scholarship, these students would otherwise not likely pursue off-campus study; however, they will now have the ability to more fully participate and focus on developing the necessary skills and competencies to be competitive in their post-graduate lives."
McKinney adds, "The success of these students is attributed to the persistent efforts the off-campus programs team in the Hubbard Center for Student Engagement, as well as the support and mentoring of their faculty advisers."
DePauw University ranks seventh among the nation's four-year baccalaureate colleges for the number of students who receive academic credit for studying abroad, according to the 2018 Open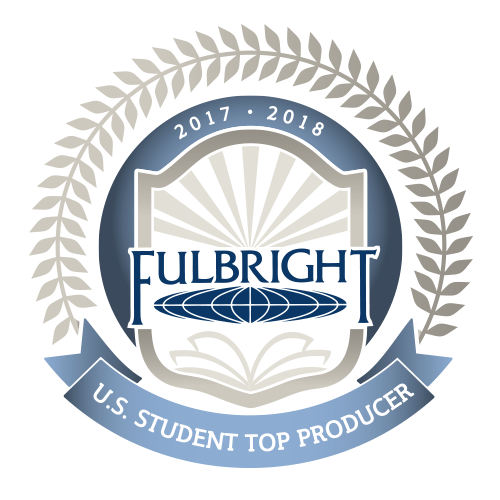 Doors Report on International Educational Exchange. You'll find details in this summary.
DePauw has been listed for seven consecutive years as one of the nation's leading colleges in producing winners of Fulbright scholarships by the Chronicle of Higher Education. It's the eleventh time in the last 12 years that DePauw has been listed among the American colleges and universities that produce the most Fulbright Scholars.
Back