Iowa Newspaper Notes Kris Huffman's 600th Coaching Victory
December 13, 2018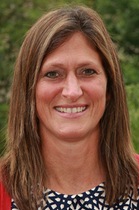 "Kris Huffman has experienced a level of success on the hardwood like few before her," begins a story in Iowa's Fort Dodge Messenger. "Earlier this month, Huffman -- a former Fort Dodge Senior High standout and graduate -- recorded her 600th career coaching win at DePauw University. It took Huffman just 722 games to reach the milestone, making her the fifth-fastest women's coach to do so."
Huffman's 600th win came over Kenyon on December 1. Victories over Wittenberg and Oberlin followed, and Huffman's career record stands at 602-122 over 26 seasons, including Division III national championships in 2007 and 2013. "Only Nancy Fahey, Gary Fifield, Phillip Kahler and Geno Auriemma have reached 600 wins quicker than Huffman," the newspaper notes, pointing out that DePauw honored Huffman Saturday.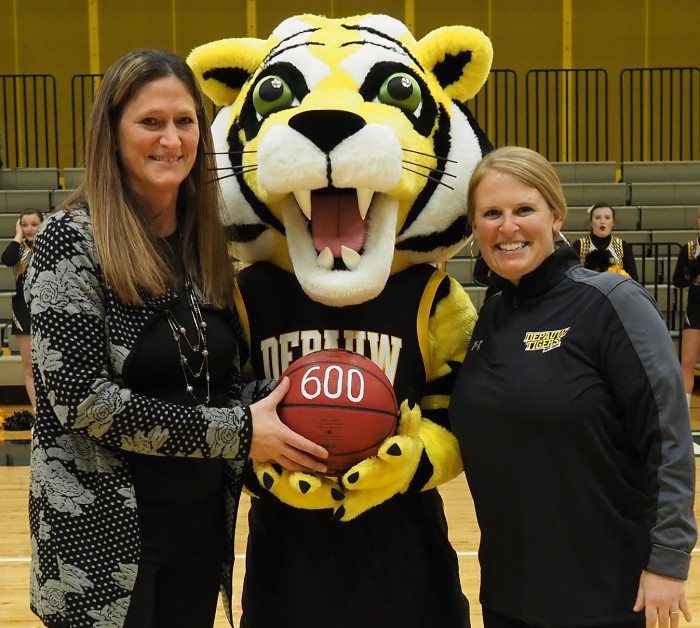 "Since taking over the Tiger program in 1993, Huffman has recorded 25 consecutive seasons of at least 10 wins, including a 34-0 mark in 2012-13. DePauw has had just one losing season under her guidance and has finished first or second in the conference 23 years."
Huffman, who is assistant athletic director at DePauw, is a member of the Iowa Women's Basketball Hall of Fame and the Indiana Basketball Hall of Fame. She serves on the NCAA Div. III Women's Basketball Championship national committee. (at left: Coach Huffman with Stevie Baker-Watson, DePauw's Theodore Katula Director of Athletics and Associate Vice President for Campus Wellness)
Access the story here. Get the latest on the women's basketball program at the team's online page.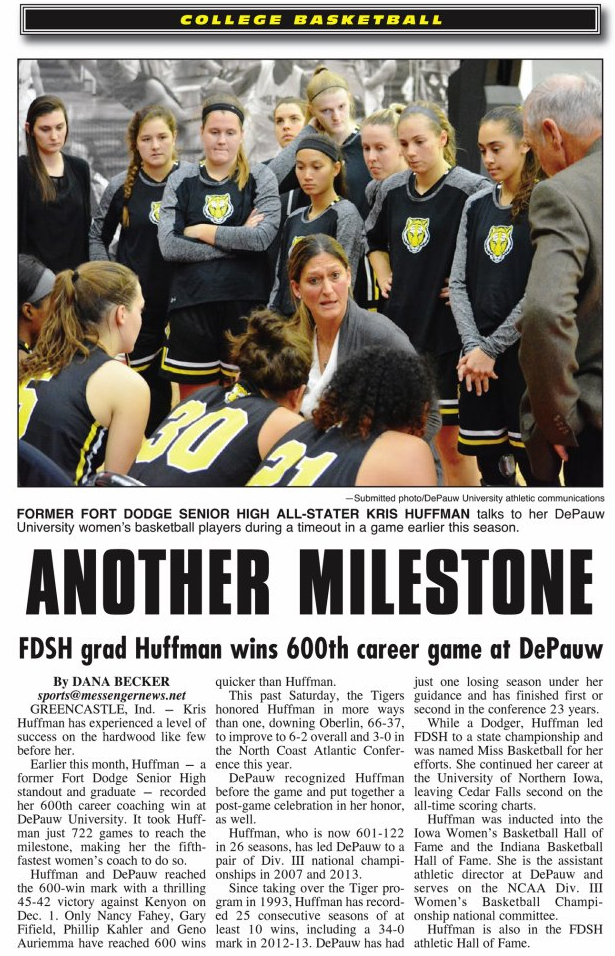 Back