Joe Dayan '82 is Sr. VP of Sales & Marketing at LED Indy
December 15, 2018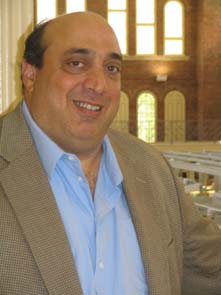 Joe Dayan, a 1982 graduate of DePauw University, has joined LED Indy, a commercial lighting company, as senior vice president of sales and marketing.
Inside Indiana Business notes that Dayan "is an experienced executive and will lead the company's strategic sales and marketing initiatives. Dayan has spent the last 20 years in the technology sector working for Fortune 500 companies and served as a principal in three local startups."
A communication major and football player at DePauw, Dayan earned an M.B.A. at University of Indianapolis.
Access the item here.
Back