Stephen Aryee '07 Commends "Welcoming and Vibrant" City of Columbus, Indiana
December 23, 2018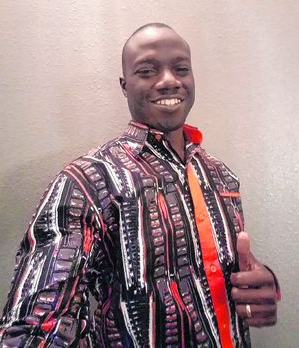 "Ghana native Stephen Aryee, 35, moved to Columbus in 2007 after graduating from DePauw University to begin working at Cummins," notes a story in today's edition of Indiana's Columbus Republic. The article examines the changing demographics of Columbus metropolitan area, which saw its population grow by 6.7 percent from 2010-17, with a decline in white residents and increases in African American and Asian residents.
Aryee "served as co-leader of the Cummins African and African American Affinity Group, which has more than 200 members, from 2014 through earlier this year," notes the newspaper. "The 11-year city resident said he has come to appreciate the ongoing efforts to make Columbus attractive and welcoming, and the foundation set for that decades ago."
Aryee says, "The community's visionary leadership beginning many years back with (J. Irwin Miller) created a very welcoming and vibrant global business community and mindset. This has brought over 22,000 manufacturing, technology and professional jobs to the community, a feat which is very unique for a town the size of Columbus."
Kirk Johannesen writes, "Aryee said more work remains in the welcoming efforts, because some community members have had unwelcoming experiences, but largely the progress has been good."

Aryee, who went on to earn an M.B.A. from Indiana University after graduating from DePauw, adds, "I am not just impressed by the remarkable foundation. I am also extremely impressed by the city's continual work towards creating an environment for today and especially for future generations where people from diverse walks of life can thrive."
Access the article by clicking here.
Back