Celtics Coach Brad Stevens '99 a Big Proponent of the Division III Basketball Experience
December 24, 2018
A Baltimore Sun story today on Will Turgeon, who is the son of Maryland's head men's basketball coach, Mark Turgeon, mentions DePauw University and 1999 graduate Brad Stevens. Will Turgeon is playing college hoops for Division III Catholic University.
Don Marcus writes, "A trip to Boston helped Will make his decision. There to visit two colleges -- Babson and Tufts -- Turgeon had his son talk with Boston Celtics coach Brad Stevens, who played his college basketball at Division III DePauw University in his native Indiana."
The prospective student's mother, Ann Turgeon, recalls, "It was really cool. [Stevens] said, 'When you play DIII, you can still win a national championship. If you play low-level DI, going to the tournament is your national championship.' I think that really resonated with him."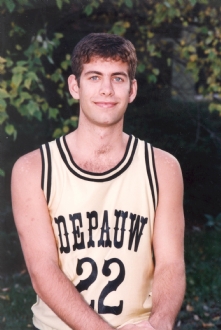 Access the complete piece at the newspaper's website.
Brad Stevens was an economics major and Management Fellow and played four years on the Tiger basketball team, earning all-conference and academic all-conference honors. He took an executive track job at Eli Lilly & Co. after graduation but found that he missed basketball, and volunteered to assist the Butler University program. Soon he was hired by Butler, and on April 5, 2007 -- at age 30 -- he was appointed head coach of the Division I men's basketball program.
Stevens led Butler to a 166-49 record, including a 12-5 record in the NCAA Men's Basketball Championship and two consecutive trips to the national championship game (in 2010 and 2011). His 166 wins are the most for any NCAA Division I basketball coach over the first six years to start a career. He was named the head coach of the Boston Celtics in July 2013, becoming the youngest head coach in the NBA.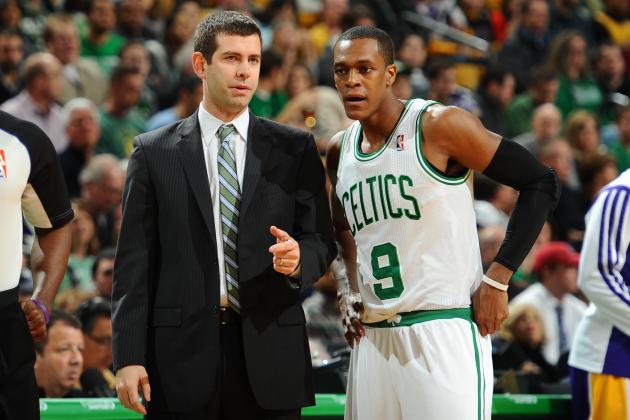 "My experience at DePauw was about as beneficial as any experience I've had," he told ESPN.com in November 2013.
On April 13, 2010, Stevens returned to his alma mater to deliver the Robert C. McDermond Lecture.
In 2015 Brad Stevens received the University's Young Alumni Award at a luncheon in downtown Indianapolis. At a fundraiser that evening, Stevens related how his college coach, Bill Fenlon, has impacted his life and career.
Back