Florida Library Exhibits Art of Nancy Terrell '61
December 28, 2018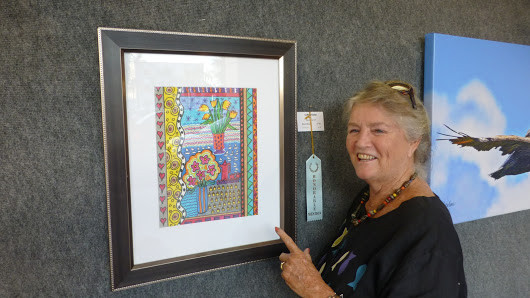 The art of Nancy Terrell, a 1961 DePauw University graduate "whose life of adventures at sea inspired her collages," is on display at the Cape Coral-Lee County Public Library in southwest Florida.
"A native of Virginia, she has lived all over the U.S. and spent more than 30 years as an expatriate in the Caribbean, South and Central America, Mexico and Hawaii while cruising," notes an article in the Cape Coral Daily Breeze. "During this time she worked as an international feature writer covering sailing, regattas and water sports for many global magazines and newspapers. She set up an art studio in the cockpit of their last boat, Swan Song, a 65-foot classic trawler. Terrell has explored many different genres and found mixed media with an emphasis on collage her favorite."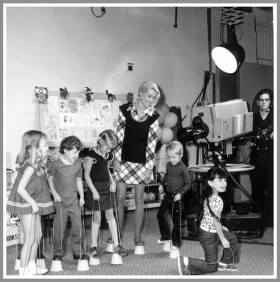 Terrell explains, ""Each collage tells a story, and it is up to the viewer to interpret it as they like. Interpretations may differ wildly which is the fun of art."
An English major at DePauw, Terrell went on to earn a master's degree from Tulane University. "In the 1960s and early 1970s she was known to millions of American children as 'Miss Nancy' on Romper Room, the popular children's TV program. She also had a stint as a novice director/producer of 700 local programs for General Electric."
Read more here.
Back