Hunter Sego '19 & Other Allstate AFCA Good Works Team® Honorees Appear on Sugar Bowl Telecast
January 1, 2019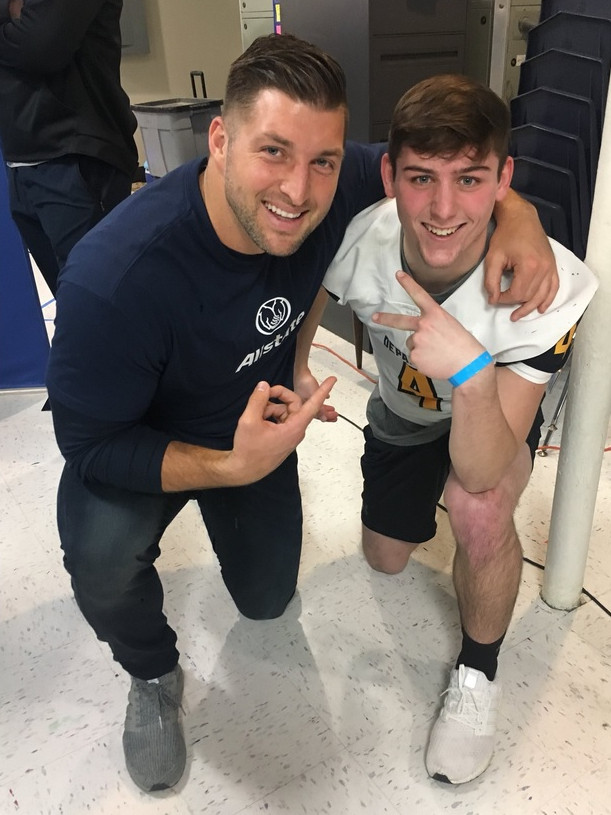 Hunter Sego, a senior defensive back and punter at DePauw University, was seen during halftime of today's national telecast of the Sugar Bowl. Sego was among 22 student athletes to be selected for the 2018 Allstate AFCA Good Works Team®, presented by Allstate Insurance Company and the American Football Coaches Association (AFCA), and the group appeared at midfield and was featured in a segment broadcast on ESPN.
Yesterday, Sego and the other honorees joined Tim Tebow, a former college football standout who was named to the Good Works Team during his collegiate career, in a community service project at a New Orleans area school. (photo at top: Sego with Tebow; below right: Sego joins in the service project)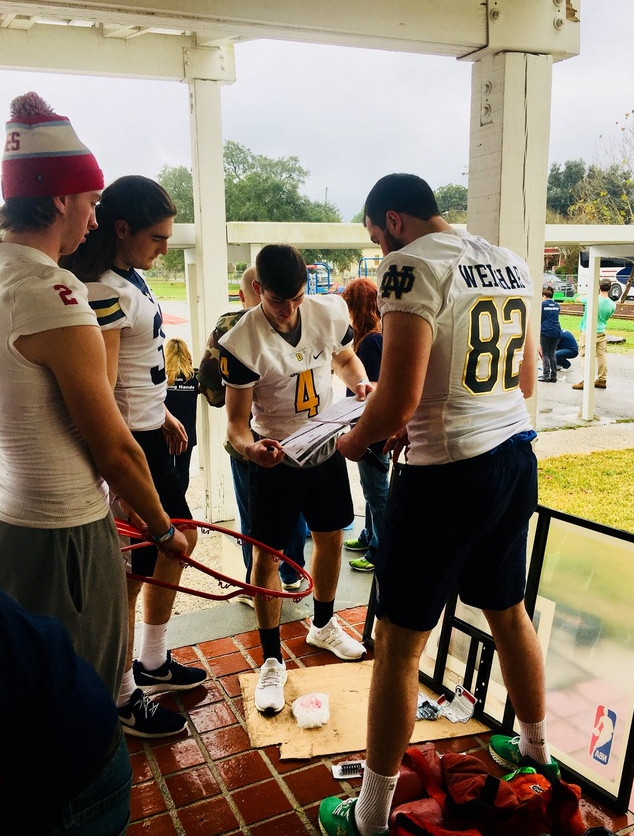 The award, which has played a prominent role in collegiate sports for more than 25 years, celebrates student-athletes and an honorary head coach for their extraordinary commitment to making a lasting impact off the field.
Sego, a biochemistry major at DePauw, has Type 1 diabetes and he has been an activist on behalf of diabetes patients. He has been to Congress multiple times to speak to U.S. representatives and senators. The Indiana Safe at School Act, also known as Hunter's Law, provides protection to students living with diabetes to allow them to carry and administer life-sustaining supplies to help throughout the day (read more here).
Learn more in this summary from September; a clip of the halftime presentation is embedded below.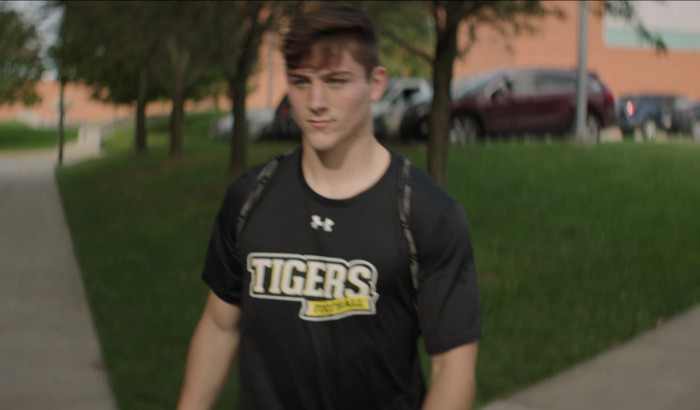 "Playing college football was an experience of a lifetime. Not only did it teach me many life lessons and build character, but it also created memories which will last forever," Sego recently told his hometown newspaper, Indiana's Madison Courier. "The last two seasons in particular were some of the most fun over my career. When you spend as much time together as our team did, you get super close teammates."
The article is summarized here.
Back