Climate Change is "A Political Issue That Cannot be Avoided": Lee Hamilton '52
January 4, 2019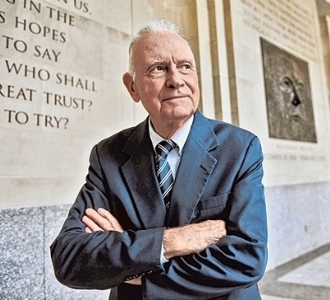 "Looking back at 2018's weather-related news, it seems clear that this was the year climate change became unavoidable," writes Lee Hamilton in a newspaper column. A veteran statesman and 1952 graduate of DePauw University, he adds, "I don't mean that the fires in California, coastal flooding in the Carolinas, and drought throughout the West were new evidence of climate change. Rather, they shifted the national mindset. They made climate change a political issue that cannot be avoided."
A Democrat who served 34 years in the U.S. House of Representatives, Hamilton states, "The Earth's climate changes all the time. But what we're seeing today is different: the increasing frequency and severity of extreme weather. Wet places are becoming wetter; dry places are growing dryer; where it was hot a generation ago, it's hotter now; where it's historically been cool, it's growing warmer. The global impact of human activity -- specifically, the burning of hydrocarbons -- is shuffling the deck. And we're only beginning to grasp the impact on our political and economic systems."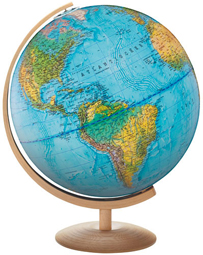 Hamilton believes that "dealing with climate change constitutes a huge, looming challenge to government. And because Americans are fairly divided in their beliefs about climate change -- a division reflected in sharp partisan disagreements -- policymakers struggle to come up with politically viable approaches. This makes the adverse impacts of climate change potentially much worse, since doing nothing is clearly a recipe for greater disaster. The problem is that politicians in Washington like to talk about climate change in general, yet we haven't seen any concerted consensus-building effort to deal with it. Occasionally you'll see bills being considered in Congress to study it more, but unless we get real, this will dramatically change our way of life."
He concludes, "Only recently have thoughtful politicians I talk to begun to ask whether the political system can deal with the challenges posed by climate change before its impact becomes unstoppable. The one thing we agree on is that climate change and how to deal with it will place real stress on the system in the years ahead."
The complete essay can be found at the website of the Chicago Daily Herald.
A history major, Rector Scholar and basketball standout at DePauw, Lee H. Hamilton is now is a senior adviser for the Indiana University Center on Representative Government; a distinguished scholar of the IU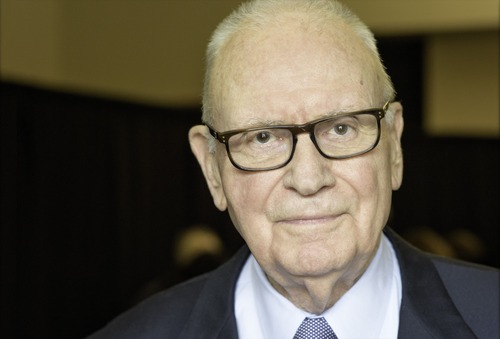 Hamilton Lugar School of Global and International Studies; and a Professor of Practice, IU School of Public and Environmental Affairs. Since retiring from the U.S. House of Representatives he has remained a prominent voice in American politics.
A leading figure on foreign policy, intelligence, and national security, he has received many honors, including the Presidential Medal of Freedom in 2015. Hamilton is a member of the Indiana Basketball Hall of Fame and DePauw's Athletic Hall of Fame.
Hamilton presented an Ubben Lecture at DePauw in 2011 and has received the University's McNaughton Medal for Public Service as well as an honorary doctorate from DePauw. Hamilton spoke to graduates at his alma mater in 1971 and 1998.
On February 15, 2018, Hamilton and former U.S. Senator Richard Lugar took part in a discussion at DePauw, "Can We Talk?: Restoring Civility in Public and Political Discourse in the U.S. and Abroad."
Back