DePauw Chamber Symphony Performs Tuesday Before Beginning Tour of Japan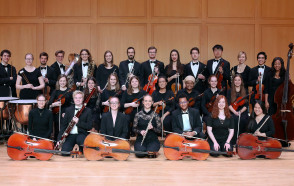 January 5, 2019
In preparation for its Winter Term 2019 tour of Japan, the DePauw Chamber Symphony will play a send-off concert in Kresge Auditorium at 7:30 p.m. on Tuesday, January 8. The program is free and open to all to attend.
Twenty years ago, the Chamber Symphony traveled to Japan for the first time, during its "Coming of Age" tour in January 1999. Deeply moved through this cultural immersion experience and interactions with students of all ages, many participants considered the tour a life-changing event.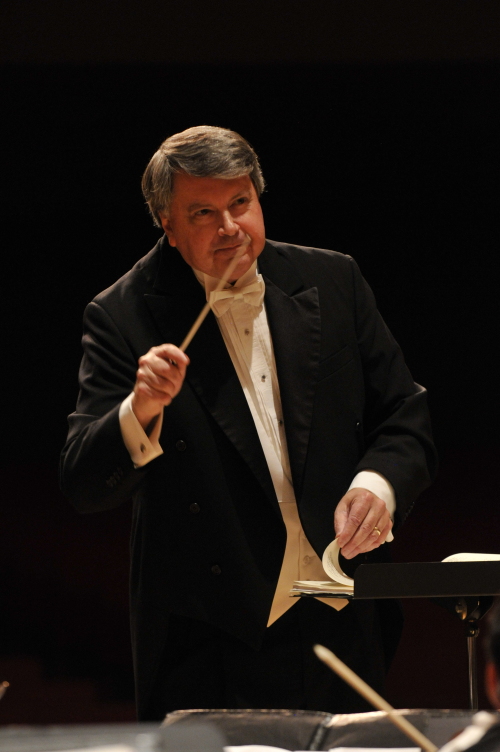 Over the course of this year's ten-day tour, Orcenith Smith, founder and conductor of the Chamber Symphony since 1974, will lead a series of seven concerts, beginning Tuesday night with the performance in DePauw University's Green Center for the Performing Arts. On Thursday, he will then fly with the ensemble to Japan for multiple concerts in Tokyo, Fujikawaguchiko, and Fujinomiya.
According to Smith, the 35-member DePauw Chamber Symphony is a select nucleus of musicians, chosen from the larger all-undergraduate DePauw University Orchestra, with a long history of impressive performances, both here and abroad.
Past orchestras have traveled extensively, performing over 125 concerts at 80 different sites in the United States and Canada, including Carnegie Recital Hall in New York City, the Royal Conservatory in Toronto, and the Kennedy Center in Washington, D.C. Since the early 1980s, the ensemble has also begun to tour abroad, including concerts in France, Germany, Great Britain, Italy, Japan, Spain, and Austria, where the tour was funded by the Austrian government.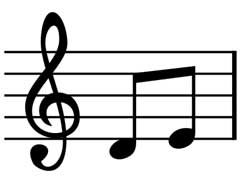 The ensemble's Japan Tour 2019 will feature music of Japanese and American composers and standard classical composers like Brahms, Haydn, and Johann Strauss, Jr. Keiko Yamada's "Sunayma" and a Duke Ellington medley will highlight the breadth of material on the concert schedule. Unique features of the program will be faculty viola soloist Nicole Brockmann, who will perform English composer Gustav Holst "Lyric Movement," and a jazz rock feature, "Watch Out!," composed by Indiana's own jazz violinist Cathy Morris, which she has arranged especially for the DePauw Chamber Symphony.
Back