Elizabeth Seewer '16 Selected as Kentucky Derby Festival Princess
January 8, 2019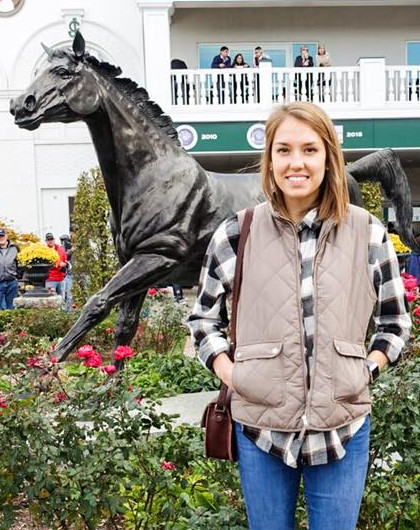 Elizabeth Seewer, a 2016 DePauw University graduate and now in her second year of the Doctor of Physical Therapy program at Bellarmine University, is one of five women selected to serve as princesses in the 2019 Kentucky Derby Festival Royal Court. Seewer and the others were introduced in a ceremony yesterday at Macy's at Oxmoor Center.
The five young ladies will act as ambassadors for the 2019 Kentucky Derby Festival and are expected to attend nearly 70 events over a two-week period. "One of the five princesses will be crowned the Kentucky Derby Festival Queen by a spin-of-the-wheel at the annual Fillies Derby Ball on April 6 at the Louisville Marriot Downtown, 280 W. Jefferson St. Each woman will receive a $2,000 scholarship ($1,000 from the Fillies and $1,000 from the Kentucky Derby Festival Foundation)," reports the Louisville Courier Journal.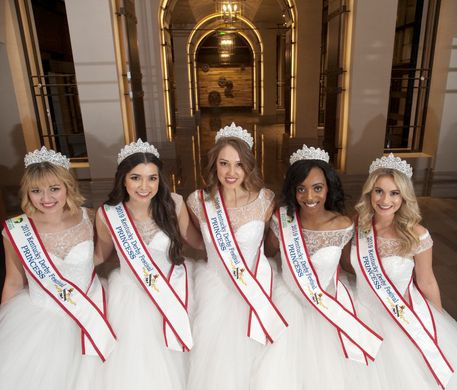 "Candidates must maintain a minimum 3.0 grade-point average and are selected by a panel of three out-of-state judges ... Royal Court criteria include knowledge of the Kentucky Derby Festival, poise, intelligence, personality and campus and community involvement."
A kinesiology major and soccer player at DePauw, Seewer is a Research Scholar at Bellarmine. She is also the founder of the organization Sweet Memories, "where she pursues her love for showing children ability through baking."
Read more at the website of ABC affiliate WHAS-TV.
Also available is this profile.
Back