Josh Miller '97 is Business Development Manager at Airxcel RV Group
January 9, 2019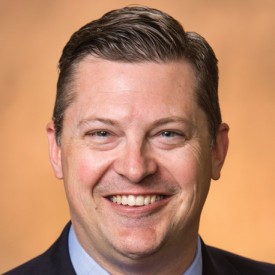 Josh Miller, a 1997 graduate of DePauw University, has been promoted to business development manager for Airxcel RV Group. Miller was previously an outside sales representative for Vixen Composites, an Airxcel brand.
"Josh has made substantial contributions to our organization since joining in 2018. During his time with Vixen, Josh developed and executed growth strategies with various OEM customers," said Troy Nussbaum, Airxcel vice president of OEM sales, in a press release. "We are excited to build upon Josh's proven record as a high performer and expand his focus across all Airxcel RV Group product lines."
"I am looking forward to being part of an organization such as Airxcel who has a powerful past and focused future," said Miller. Their commitment to unparalleled service aligns with my vision of a partner."

Miller's resume includes serving as global account manager and senior account representative for Wesco Distribution's Structures Group, where he was employed for 21 years.
His appointment is noted at RV Business.
Back