Golf Digest Profiles Former Tiger Captain & Fox Anchor Bret Baier '92
January 12, 2019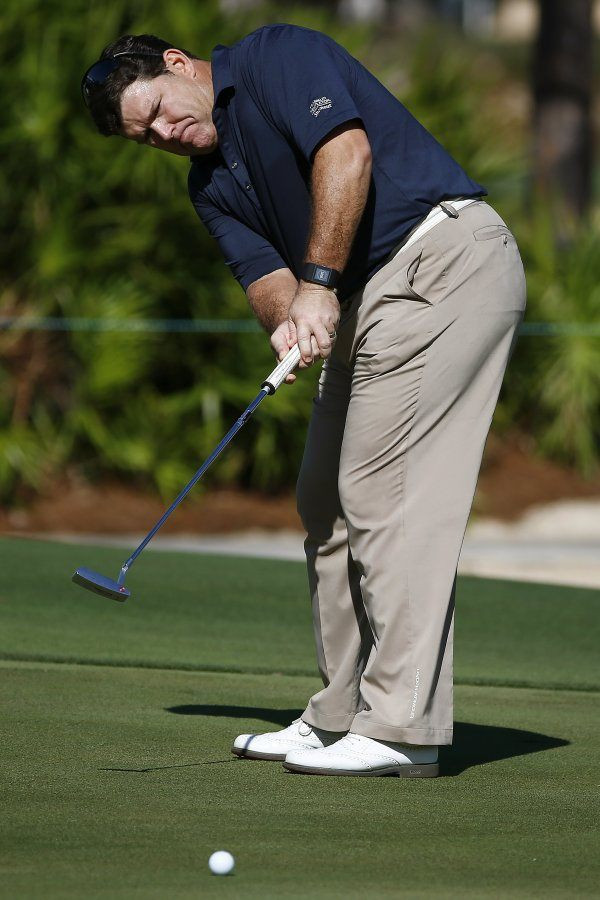 Bret Baier, anchor and executive editor of Fox News Channel's Special Report and the network's chief political anchor, "is a serious news broadcaster, and an accomplished one," notes Golf Digest. "But he also is a serious golfer, who was transfixed by the game early in life. The first time he set foot on the grounds of Augusta National was April 13, 1986. He was 15, and he became a witness to one of the most memorable days in the history of golf, Jack Nicklaus, 46, winning the Masters for the sixth time."
In more recent years, the news anchor and Nicklaus have since played golf together, gotten to know each other, and worked together on charitable causes.
John Strege writes, "Baier, who was the captain of the golf team at Division III DePauw University in Greencastle, Ind., is a member at Congressional Country Club and Pine Valley Golf Club and plays to a 3.7 handicap index. 'But I'm a giving three-seven, a walking wallet,' he said, 'because I haven't played as much as I could.' Still, he shot a 72 from the members' tees the first time he played Augusta National, and he has the scorecard framed and hanging on the wall in his office."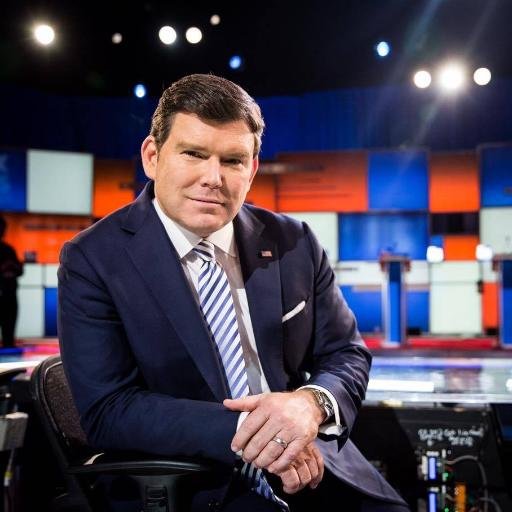 Earlier this week, Fox signed Baier to a multi-year contract. When he's not busy with work and his family, the self-described "golf nerd" who played for DePauw coach Ted Katula is embracing the sport he loves.
"I love watching golf," Baier says. "I like the analysis of golf. If I'm watching something other than news, it's usually the Golf Channel, my joy after I get home, if i get my boys to sleep and my wife is wrapping up her day. Everybody goes to bed, and I turn on the re-run of the tournament of the day. That's kind of my unwind time. I've kept in touch with Brandel Chamblee. I love looking at swings and analysis."
You'll find the complete feature here.
A 1992 graduate of DePauw, Baier was an English (composition) and political science double major. He was among the first students to work in the then-new Center for Contemporary Media. While an undergradute Baier interned with Bernard Shaw at CNN and landed his first professional job at WJWJ-TV (PBS) in Beaufort, South Carolina. He also worked at WREX (NBC) in Rockford, Illinois, and WRAL (CBS) in Raleigh, North Carolina, before joining Fox in 1998. Before being named anchor of Special Report, he served as the network's national security correspondent and chief White House correspondent.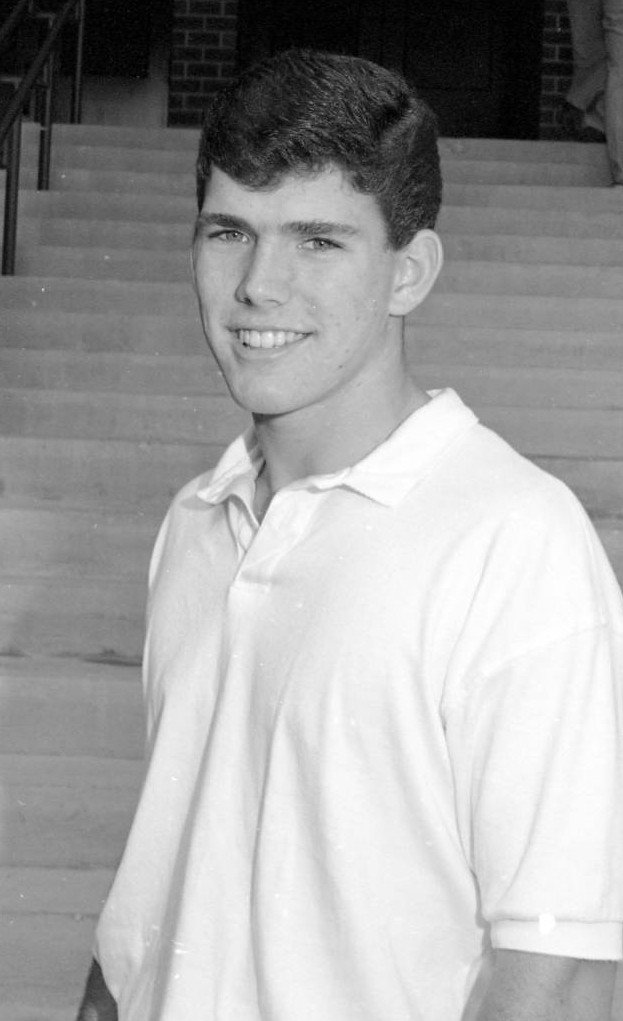 Baier has authored the best-selling books Three Days in January: Dwight Eisenhower's Final Mission; Three Days in Moscow: Ronald Reagan and the Fall of the Soviet Empire and Special Heart: A Journey of Faith, Hope, Courage and Love. He received the 2017 Sol Taishoff Award for Excellence in Broadcast Journalism, the National Press Foundation's highest honor for a broadcast journalist.
Baier returned to DePauw for Old Gold Weekend in 2013 and spoke as part of the Timothy and Sharon Ubben Lecture Series and received the University's Distinguished Alumni Achievement Award. (at right: Baier as a DePauw freshman)
"DePauw is a big part of who I am, it's a big part of who I became, and I really like coming back here," he told the homecoming audience.
The talk is summarized here; video is embedded below.
Back