Wall Street Journal Column Cites Rev. Dr. Martin Luther King Jr.'s 1960 Speech on the DePauw Campus
January 18, 2019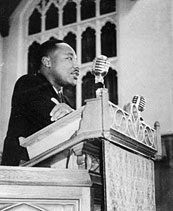 "Monday marks Martin Luther King Jr. Day, which means it's time for the political commentariat to fight its yearly battle for King's legacy," writes Coleman Hughes in today's Wall Street Journal. "For critics of identity politics on the left and right, King's appeals to common humanity over racial division are a rebuke not only to white supremacy but also to the racial ideology of today's progressives."
In the essay, Hughes notes, "King's contemporary counterpoints were the Nation of Islam and the black-power movement, which emphasized racial division over common humanity. King didn't mince words when addressing these movements in a 1960 speech at DePauw University. 'Black supremacy is as dangerous as white supremacy, and God is not interested merely in the freedom of black men,' he said. 'God is interested in the freedom of the whole human race and in the creation of a society where all men can live together as brothers.'" (top photo: an image from Dr. King's 1960 speech in Greencastle)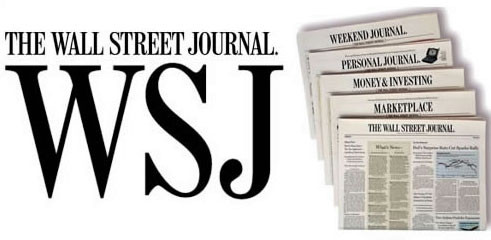 Access the opinion column, which is headlined "Martin Luther King, Colorblind Radical," at the Journal's website.
Dr. King was a featured speaker at "School for the Prophets", an annual event presented by the Indiana Methodist Church, which took place at Gobin Memorial Church on the DePauw campus on September 5, 1960. Read more here; audio of the address is available below.
Source: Wall Street Journal
Back