Newspaper Spotlights Track Coach & Business Owner Steve Norris '67
January 19, 2019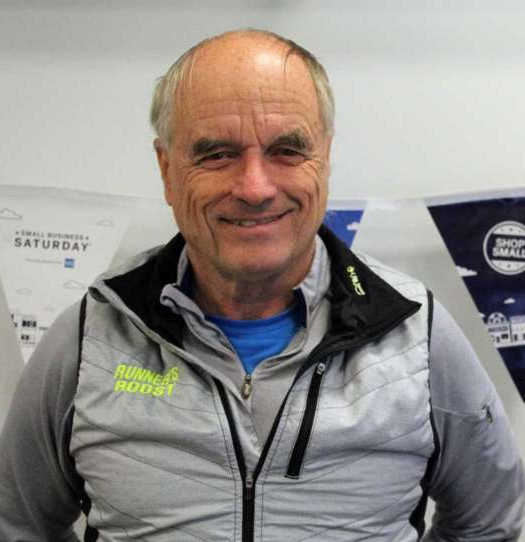 Steve Norris, who ran high school track in New Canaan, Connecticut, "chose to run all four years while in college," reports the Darien News. "'As of a couple years ago I held a four-by-four relay record,' Norris said of his college legacy. After graduating with a teaching degree in mathematics, Norris said a group of friends came to him with a proposal in 1978 -- opening a new running store," reports Lynandro Simmons.
"They talked me into joining them," Norris recalls. "The three of us soon opened the store."
That operation, the Runner's Roost, is celebrating its 40th anniversary. Norris has been majority owner since 1990.
"Running took off in 1978," he says. "In those days, we had a lot of customers who were new to running," Norris said. "Besides advice on a shoe, they were looking for advice on running."
The article points out, "In addition to being a business owner,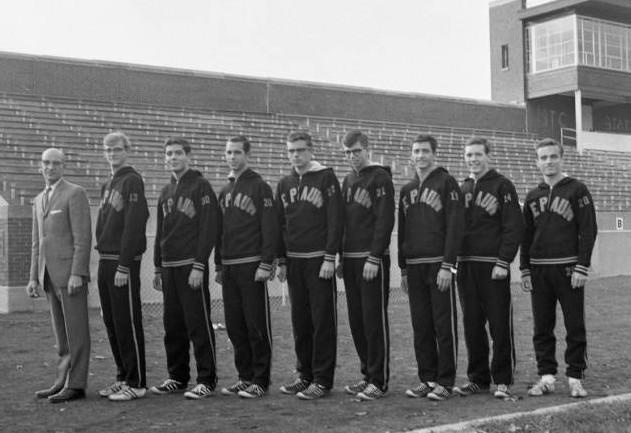 Norris has coached Darien High School girls cross country and track team since 1968. He attributes the continued success of his business to the deep roots he has planted in town. 'A lot of the families in Darien know who I am,' he said, adding one of his employees was a former athlete of his." (at left: the 1965-66 Tiger men's track team; Norris is fifth from the left)
Access the article at the paper's website.
Norris was among the 2010 inductees of the Connecticut High School Coaches Association Hall of Fame. Learn more in this previous summary.
Back