Robert Darnall '60 Joins Board of Lixivia
January 31, 2019
Robert J. Darnall, a 1960 graduate of DePauw University, has been appointed to the board of directors of Lixivia. A venture-backed start-up located in Santa Barbara, California, the company aims to be "a leading supplier of breakthrough chemistry and processes to the mineral industry, enabling reduced emissions while increasing revenues and profits."
Today's announcement notes that "Darnall brings world-class industrial experience to Lixivia ... He is an experienced corporate executive with over 38 years of senior-level management experience in the steel industry and expertise in sourcing and logistics. He also possesses health, environment and safety experience by virtue of his oversight experience."
Darnall served as chairman, chief executive officer and president of Inland Steel Industries Inc. and as chairman of Inland Steel Company. He also was chairman of Ryerson Tull Inc., the American Iron and Steel Institute, and the Federal Reserve Bank of Chicago. He has been on the boards of SunCoke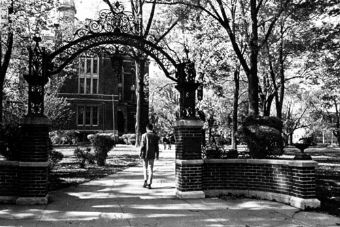 Energy, Inc., Cummins Inc., Pactiv Corporation, United States Steel Corporation, Inland Steel Company, Finance Corp., and Prime Advantage Corporation.
A mathematics major, football player and Rector Scholar at DePauw, Bob Darnall also holds a B.S. in civil engineering from Columbia University and an M.B.A. from the University of Chicago.
Read more here.
Back