IndyGo CEO Mike Terry '74 Announces Plans to Step Down
February 2, 2019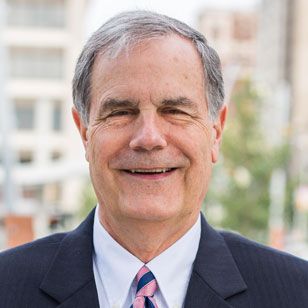 Michael "Mike" A. Terry, a 1974 graduate of DePauw University, has announced plans to step down as president and CEO of IndyGo, the public transportation service in Indianapolis. He has led the agency for 15 years.
The Indianapolis Business Journal notes, "Terry oversaw IndyGo at a critical time. In 2016, the agency successfully asked Marion County taxpayers for increased revenue in a tax referendum. The agency is now carrying out a plan to increase its service and build three bus rapid-transit lines in Indianapolis."
Terry says, "I have focused my time at IndyGo on building a strong foundation for growth,. The organization is more stable than it has been in decades, and we are growing. Now it's time to pass the baton."
Read more here and at the website of Indianapolis Fox affiliate WXIN-TV.
Back