Indy Star Previews Feb. 22 Performance by Joshua Thompson '04
February 3, 2019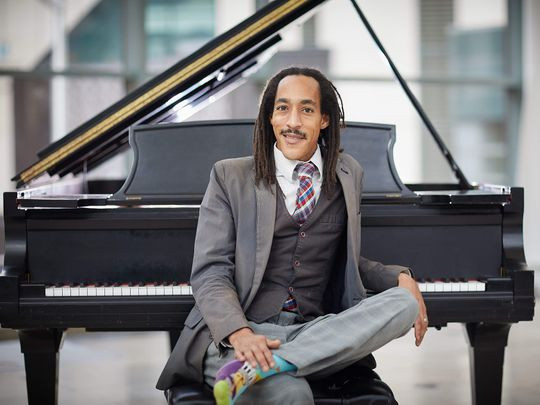 Joshua Thompson, a 2004 graduate of DePauw University, is among the artists who will be showcased in "Art & Soul" concerts, presented by the Arts Council of Indianapolis. The Indianapolis Star offers a preview of his February 22 performance at the Indianapolis Artsgarden, located at the intersection of Washington and Illinois streets in downtown Indy. (photo at right by Andrea D. Smith)
David Lindquist writes, "Thompson's Art & Soul spotlight arrives one year after he unveiled Village Voices: Notes from the Griot, a multimedia show made with playwright Megan Simonton ... 'It's this vision of highlighting and celebrating the unsung and underperformed masterworks of composers and musicians of African descent,' Thompson said.
Village Voices pays tribute to composers William Grant Still and Margaret Bonds.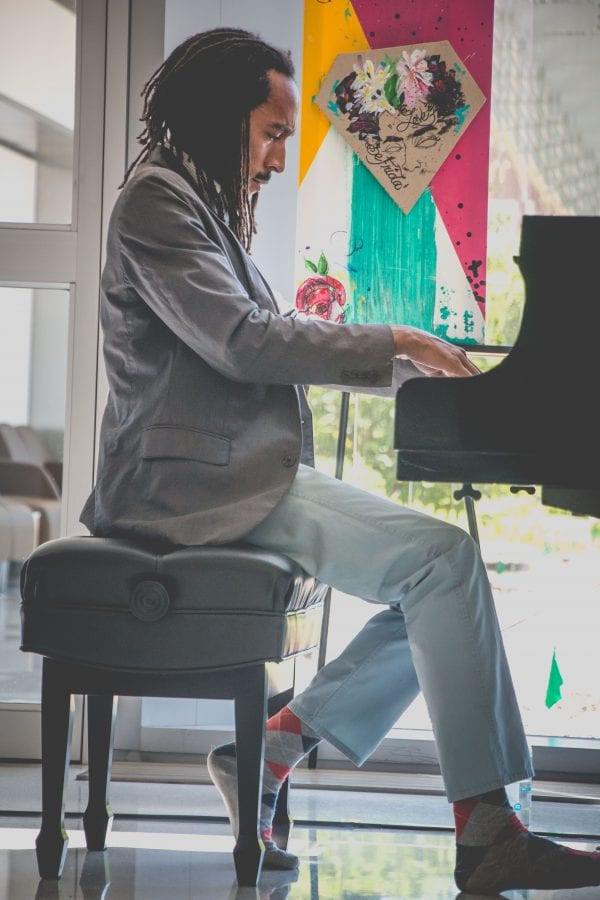 Thompson says, "The pieces I fell in love with, I want them to be standards. You should be able to hear incredible music written by incredible folks."
Lindquist adds, "During Thompson's Feb. 22 performance at the Artsgarden, he plans to perform Duke Ellington's 'The Single Petal of a Rose' in conjunction with a spoken-word piece, 'Dark Matter,' by Manon Voice.
According to Thompson, "There is an aesthetic that is uniquely black, and I love that. There is a sound that I find with what we do, our movements, how we put things together that is authentically us. I think sometimes once we get past the, 'OK, it's a black composer,' then we can actually get to the work and the product itself. Ultimately, I think they would want to be considered as composers of compelling music."
The theme of this year's "Art & Soul" series is "Black Migrations and Urban Realities." Read more at IndyStar.com.
Back