Two Days After DePauw Visit, John Kasich Teams with Hillary Clinton for Washington Post Op-Ed
February 2, 2019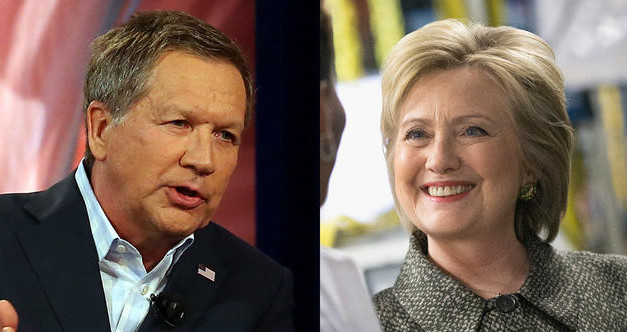 "Voters sent a message in November by splitting government control between Democrats and Republicans: They want people of different backgrounds to come together and solve our problems. This applies to big-ticket items and to matters that may not find their way onto the front page," write John Kasich and Hillary Clinton in today's Washington Post. Two days after coming to DePauw University for an Ubben Lecture, Kasich, a Republican, teams with Clinton, a Democrat, to declare, "Among the issues on which we find common ground: the illegal wildlife trade."
The pair of 2016 presidential candidates state that "the illegal killing, trafficking and sale of wildlife parts taken from species large and small -- including elephants, jaguars, rhinos, pangolins, birds and turtles -- has reached crisis proportions" worldwide.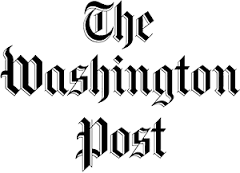 "We come from different parties, but we both agree that we cannot remain on the sidelines in this fight. Animal poaching -- driven by criminal syndicates every bit as ruthless as those that traffic in arms, drugs and humans -- corrupts local and national institutions that seek to manage natural resources, imperiling good governance and the rule of law. It enables the emergence and spread of diseases from wildlife to humans and livestock and directly challenges the economic, social and environmental pillars embedded in the United Nations' sustainable development goals."
Kasich and Clinton have each fought for this issue before, they note. "Now is not the time to take our foot off the gas when it comes to fighting wildlife crime. As leaders with experience from both sides of the aisle, we are joining with allies across the political spectrum to rebuild and rejuvenate the bipartisan coalition needed to secure the hard-won successes we have seen thus far and -- more importantly -- to build on them.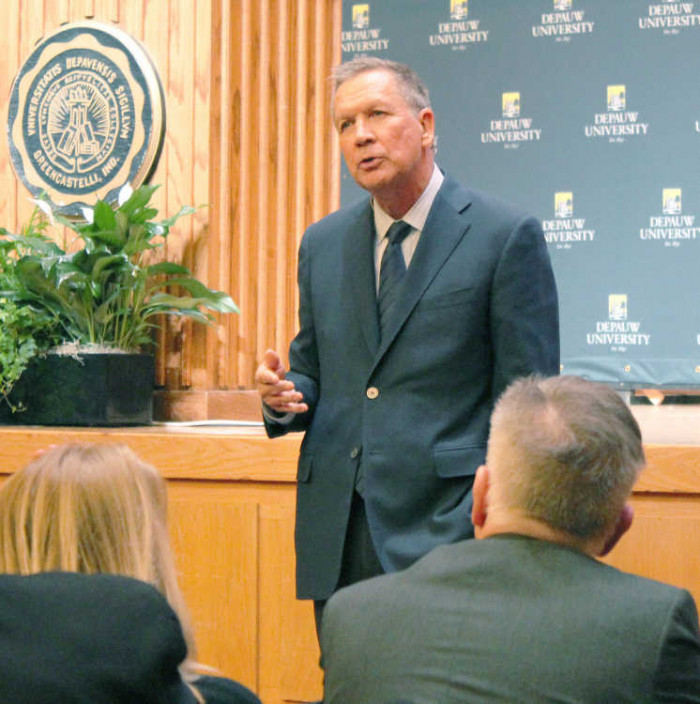 We plan to take our voices to Capitol Hill to urge lawmakers to support and significantly increase U.S. funding overseas for these efforts. At the same time, we must end the market for wildlife and wildlife parts by confronting ruthless criminal trafficking syndicates and governments whose policies and actions (or inaction) contribute to the senseless slaughter of species threatened by the global trade."
The column concludes, "The survival of threatened species is a global responsibility, but each of us must do our part. The future of our world's wildlife depends on it."
Access the complete essay at the Post's website.
Kasich is the former governor of Ohio and served nine terms in the U.S. House of Representatives; Clinton is a former U.S. Senator and Secretary of State.
Gov. Kasich's talk, "Navigating These Partisan Times and Finding Your Personal Political Voice," took place in Kresge Auditorium Thursday night. Kasich told his DePauw audience, "Part of the elixir for solving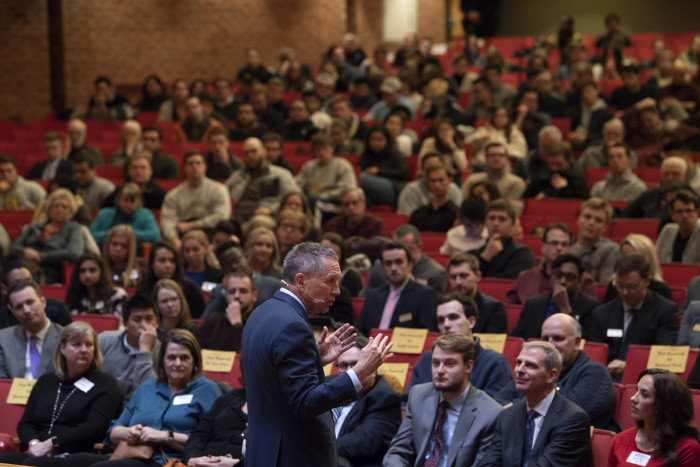 all the political fighting is when you live a life a little bigger than yourself -- when you're working at the food bank, when you stand up for somebody he's being bullied, when you in that sorority invite someone who's been an outcast to have dinner or go to a party with you -- that's when we forget all this nonsense, this fighting that divides this country. Because divided we don't stand very well. United we do."
You'll find a recap here; it's also the subject of a front page article in today's Banner-Graphic of Greencastle. Video is embedded below.
Source: Washington Post
Back