Judge Shea Nickell '81 Seeks Kentucky Supreme Court Seat
February 5, 2019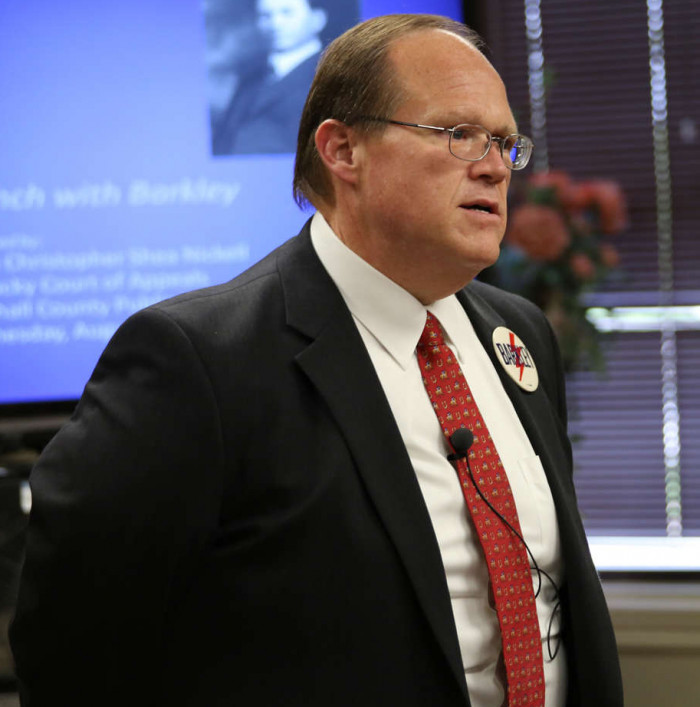 Shea Nickell, a judge on the Kentucky Court of Appeals and 1981 graduate of DePauw University, has filed to run for a vacant seat on the Kentucky Supreme Court. The election for the 1st District seat, opening because of the retirement of Justice Bill Cunningham, is nonpartisan. (photo: Marshall County Library)

"Judge Nickell has served twelve years on the fourteen-member Court of Appeals and was recently elected Chief Judge Pro Tem by fellow judges," notes an article. "He served seven years as chairperson of the Court's personnel committee, assisting with the hiring of all central office appellate staff attorneys and development of their research, analysis, and writing skills. He continues to serve on the Judicial Compensation Commission, chaired by Chief Justice John Minton of the Kentucky Supreme Court, working with staff at the Administrative Office of the Courts, circuit court clerks, and other trial and appellate judges to shape judicial budgetary priorities."
Nickell states, "I believe the past 12 years as a judge on the Court of Appeals provides me with a very beneficial perspective, and an unparalleled preparation for the heavy responsibilities of being a Justice on the Kentucky Supreme Court. If the voters seem it appropriate, I would like to take that perspective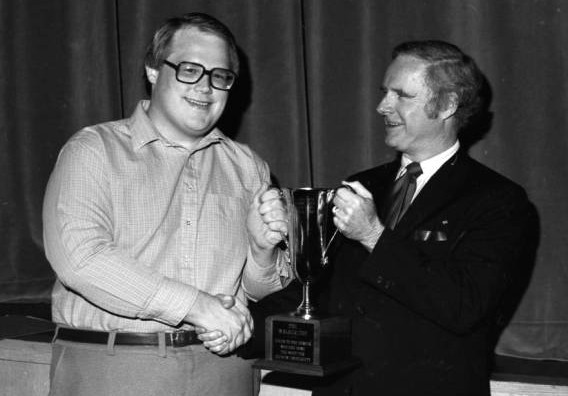 and that preparation to the High Court, to represent their interests and to serve justice."
The judge was student body president and a political science and communication double-major at DePauw, and was awarded the Walker Cup, which is given to the senior who has done the most for DePauw in their four years on campus. He served on the Board of Trustees and went on to graduate from the University of Kentucky College of Law, where he was elected president of the Student Bar Association. He practiced law twenty-two years prior to becoming an appellate judge, serving as a trial and appellate attorney, prosecutor, and public defender, and as a college instructor at Murray State University and the University of North Carolina at Chapel Hill. In 1995, the Kentucky Bar Association named him the Outstanding Kentucky Young Lawyer. (photo at left: Nickell receives the Walker Cup from President Richard F. Rosser; May 20, 1981)

Read more here and here.
Back