Clemson Assistant Hoops Coach Dick Bender '89 to Keynote Maryland Banquet
February 7, 2019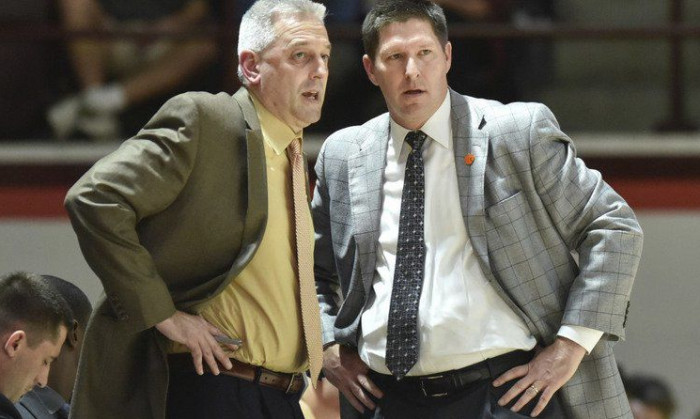 "Clemson University's Dick Bender, whose basketball resume spans from Grantsville to Madison Square Garden and plenty of places in between, will be a guest speaker at the 71st Dapper Dan Awards Banquet on Sunday, Feb. 24," reports Maryland's Cumberland Times-News. "Bender, an assistant coach to Brad Brownell at Clemson, has more than 30 years of coaching experience, including coaching Brownell during his days as an assistant to the late Royce Waltman at DePauw University, an NCAA Division III school in Indiana." (photo, l-r: Bender and Brownell)
Bender earned a master's degree from DePauw University in 1989; Brownell is a 1991 graduate of DePauw.
Mike Mathews writes, "Last year Clemson, after being picked 13th in the Atlantic Coast Conference media poll, went 25-10 overall, finished third in the conference with an 11-7 record, and was ranked as high as 11th in the nation. The season included wins over North Carolina, Notre Dame, Ohio State, Louisville, Florida State and Miami. Littlejohn Coliseum proved to be one of the toughest places for an opponent as the Tigers had a 15-1 home record, the only setback being 66-59 to Duke."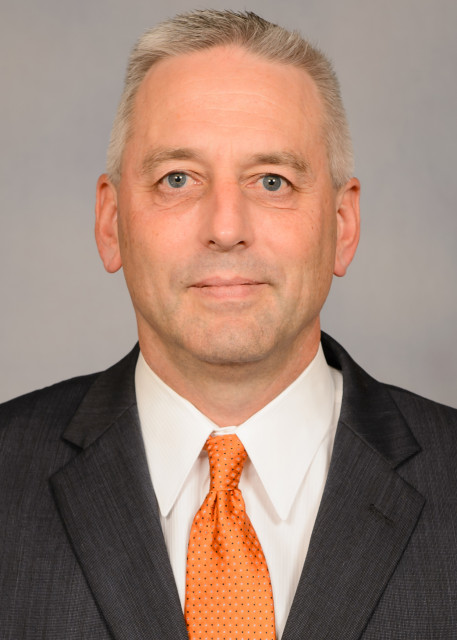 The newspaper points out that "Bender, now in his third year as an assistant coach and seventh overall at Clemson, began his college coaching career in 1987 with Waltman, a native of Ellerslie, at DePauw. During his time there, the DePauw Tigers rolled up an 80-30 record and finished second in the NCAA Division III national tournament in 1990."
Bender's resume also includes assistant coaching stints at Radford, Indiana State, and Tulane.
Read more here.
Back