TV Station On Hand as DePauw's Media Symposium Wraps Up
December 5, 1986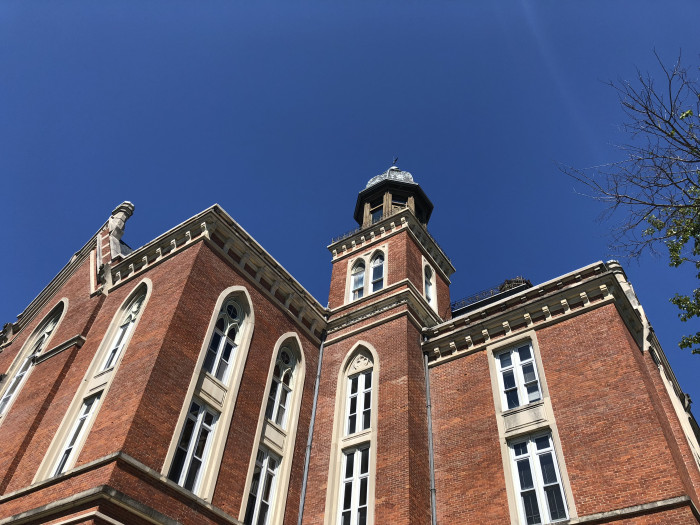 December 5, 1986, Greencastle, Ind. - "DePauw University has designed a new program for its students, one that will give liberal arts majors insight into the world of journalism," Mike Ahern told his Indianapolis viewers on CBS affiliate WISH-TV's evening newscast. The station was at DePauw for today's wrap-up of a two-day symposium to launch plans for DePauw's new Center for Contemporary Media.
The event has featured nationally known print and broadcast journalists including Hugh Sidey, contri­buting editor of TIME maga­zine; Michael Gartner, editor of the Louisville Courier ­Journal and Louisville Times; Trevor Brown,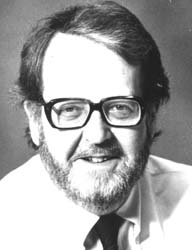 dean of the Indiana University School of Journalism; Wendy Kauf­man, correspondent for Na­tional Public Radio and fre­quent co-host of All Things Considered; and Drake Mabry (pictured at right), director of the Center for Contemporary Media. U.S. Senator Richard Lugar joined in today's sessions.
The Center for Contemporary Media Media is designed to foster an understanding of how the press collects, analyzes, produces and disseminates information. It will offer journalism educa­tion to liberal arts majors.
Ruthanne Gordon's report is embedded below.
Back