Exchange Program Between DePauw & North Korea Seen as Sign of "Completely Changed" Relations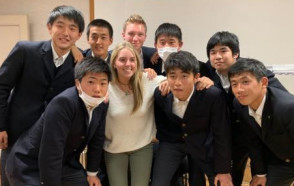 February 8, 2019
"Choson Sinbo, the pro-Pyongyang media outlet headquartered in Tokyo, highlighted 'completely changed' North Korea-U.S. relations Thursday, referring to the negotiations for the second summit between the two countries as a move to normalization of bilateral relations," reports the Korea Times. The English language South Korean newspaper notes that yesterday's story "was written on the occasion of U.S. university students' visit to the pro-Pyongyang Korea University in Tokyo and highlighted improving relations between the two countries on governmental and non-governmental levels."

Jung Da-min writes that the report "focused on the U.S. university students' visit to Tokyo, led by Professor Derek Ford of DePauw University in Indiana. It was the first student exchange between DePauw University and Korea University through their joint project titled 'Int'l Student Exchange Program: ISEP.' The U.S. delegation comprised 14 students and two professors. They toured the university's campus, museum and historic sites from Japanese colonial rule, such as a site of Korean forced labor."

The text adds, "Professor Ford also held an English lecture for students of the two universities on the subject of the history of North Koreans in Japan over the past 70 years after liberation from Japanese colonialism."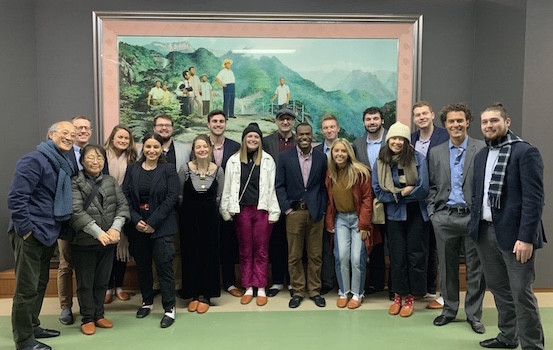 Access the complete article here. The DePauw visit is also covered here and here.
Over Winter Term, the group from DePauw became he first-ever group of U.S. students to visit the schools and institutions of Chongryon, the General Association of Korean Residents in Japan. About 700,000 ethnic Koreans live in Japan, descendants of Koreans who settled there during Japan's rule of Korea before World War II; as conscripted laborers during the war; and as post-war refugees.
Derek R. Ford, assistant professor of education studies at DePauw, was among the presenters at the 2018 Global Peace Forum on Korea (GPFK), which took place at Columbia University in New York in September. Dr. Ford visited North Korea in 2017.
Source: Korea Times
Back