Community's Youth Baseball League Named in Honor of Charles "Biff" Geiss '62
February 10, 2019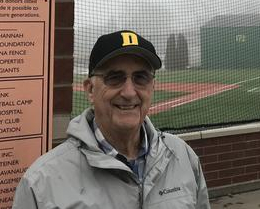 The community of Valparaiso, Indiana, is honoring Charles "Biff" Geiss, who taught and coached in the Valparaiso Community School system for 40 years, by renaming the seven- and eight-year-old baseball league in his name. It is part of the Valparaiso Parks Foundation's "Leaders Giving Back" campaign. Geiss is a 1962 graduate of DePauw University.
"During the summers, he coached a baseball instructional league for Valpo Parks for 28 years," reports the Times of Northwest Indiana. "Biff is highly regarded by many who cherish his unique way of connecting with kids and teaching the fundamentals of baseball and sports that made growing up in Valparaiso such a positive experience."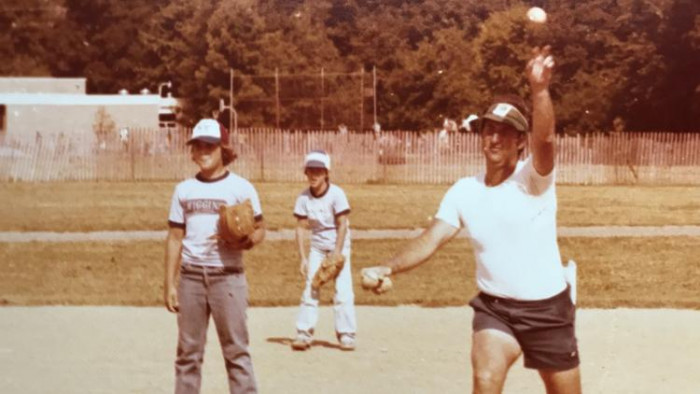 The effort was launched by a former student of Geiss who is now fiscal assistant secretary in the U.S. Treasury Department.
The Gary Post-Tribune notes, "Geiss taught foreign languages at the high school. He taught the fundamentals of baseball at the parks. More importantly, he taught boys how to grow up to be a man worthy of fond remembrance someday." (at left: Geiss in the 1970s; below: a 1961 photo from the DePauw Archives)
Jerry Davich writes, "[Geiss] arrived in Valparaiso after graduating in 1962 from downstate DePauw University, where a friend told him that Valparaiso High School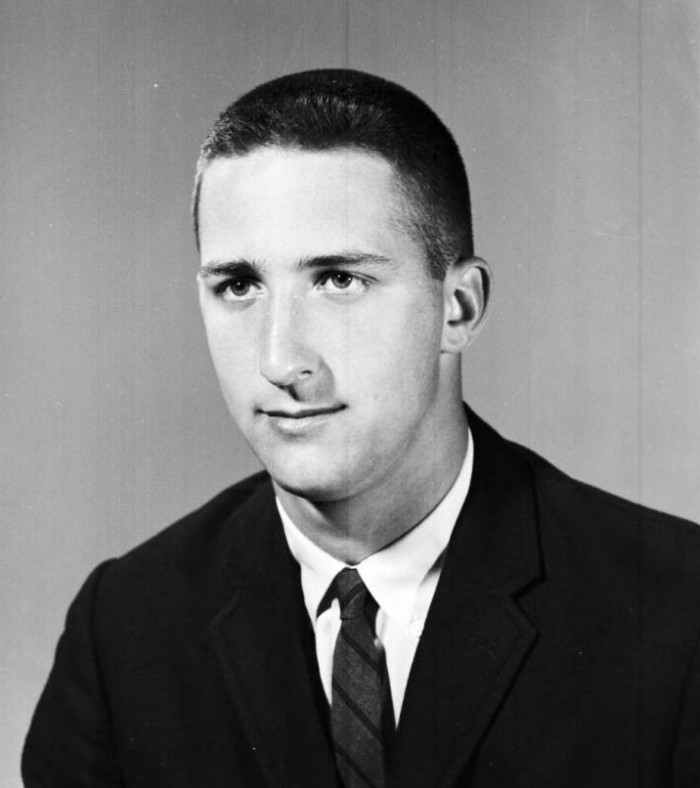 needed a foreign language teacher. Geiss made a call and then made a beeline to th area, where his legacy is now more famous than his nickname."
For the league that now bears his names, "Geiss will not only throw out the first pitch to start each season, but he will help train coaches, umpires and students in various ways throughout the season."
Read more at the Post-Tribune's website.
A Spanish major at DePauw, Geiss earned three varsity letters in baseball and garnered all-Indiana Collegiate Conference honors three times. He was inducted into the DePauw Athletic Hall of Fame in 2017.
Back