Prof. Gloria Townsend, Katie Birge '08 & Three Alumni-Led Companies are Nominees for "Best of Tech in Indiana"
February 12, 2019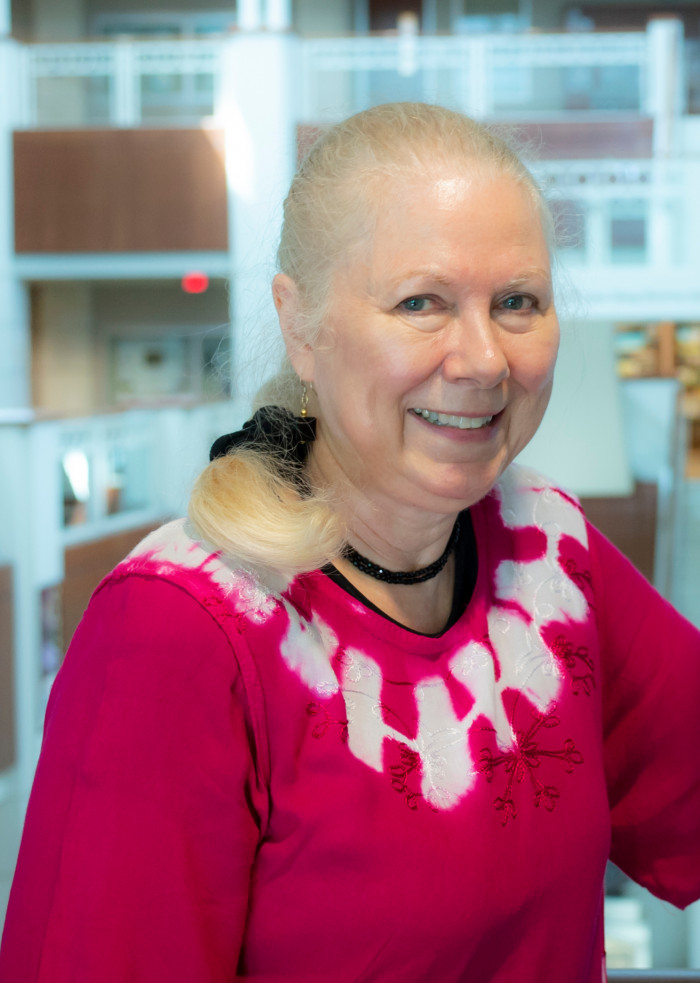 Gloria Childress Townsend, professor of computer science and chair of the department at DePauw University, is a nominee for the 20th annual TechPoint Mira Awards. Dr. Townsend is one of 11 in the running for "Tech Educator of the Year," described as "those patient individuals adopting, demonstrating, and encouraging the use of technology in classrooms across Indiana."
Katie Birge, a 2008 DePauw graduate who is executive director of Launch Indy at Union 525, is one of six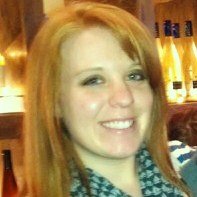 nominees for "Community Champion of the Year" ("individuals who have gone above and beyond to support the advancement of Indiana's tech community, even though they may not even work in the industry").
Additionally, three companies that are led by DePauw alumni are in the running for four Mira Awards:
120WaterAudit, which was founded and is led by 2004 DePauw graduate Megan Glover, is nominated in two categories: "New Tech Product of the Year " and "Scale-up of the Year."
Pattern89 is nominated for "New Tech Product of the Year." R.J. Talyor '02 is the firm's founder and CEO.
Probo Medical is also up for "Scale-up of the Year." David Trogden, a 2004 DePauw graduate, is the company's president and CEO.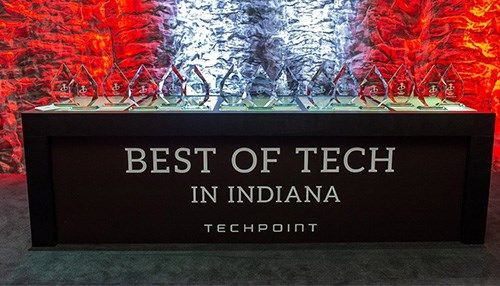 "TechPoint says the winners, selected from the list of 109 companies, organizations and individuals, will be announced April 13 in front of a sellout crowd of 1,300 at the JW Marriott in Indianapolis," reports Inside Indiana Business. "A group of 48 independent subject matter experts selected the nominees. Later this month, judging panels will interview the nominees before selecting the winners."
TechPoint describes itself as "the nonprofit, industry-led growth initiative for Indiana's technology ecosystem." The awards "celebrate the people, products, companies, and places chosen as 'The Best of Tech in Indiana'."
"There is little doubt that tech will continue to be an area of significant growth for Indiana, as we see local tech companies growing, out-of-state companies opening offices here, and large enterprises from other industries becoming increasingly tech enabled," said Mike Langellier, CEO of TechPoint and a 2004 DePauw graduate. "This is a special year, as we celebrate the 20th anniversary of the Mira Awards, and we look forward to recognizing the people, companies, and places that are Indiana's current and future success stories."
You'll find more information at Inside Indiana Business.com and TechPoint's website.
Professor Townsend, who has dedicated her work to increasing oppportunities to women in computer science, is the 2019 recipient of the SIGCSE (Special Interest Group on Computer Science Education) Award for Lifetime Service to the Computer Science Education Community. She will receive the award at the 50th SIGCSE Technical Symposium, being held in Minneapolis, February 27 – March 2, 2019.
For more than two decades at DePauw, Dr. Townsend has developed programs that help counter negative stereotypes attached to computing and encourage women to see the greater good that can come from a career in computer science. Details can be found in this 2009 feature article.
In 2013, Townsend received DePauw's Mr. and Mrs. Fred C. Tucker Jr. Distinguished Career Award.
Back