King Rat, Shot On Campus by Henry Johnston '14 & Alex Thompson '12, Now Available for Viewing
February 13, 2019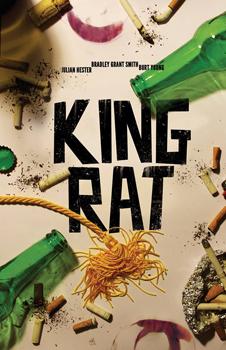 "King Rat, a feature film shot on DePauw University's campus in the spring and summer of 2015, is now available to stream, purchase and rent on Amazon Prime," reports today's Banner-Graphic. "Written and directed by Henry Johnston, a 2014 DePauw graduate, and produced by Alex Thompson, a 2012 DePauw product, the movie involved several DePauw students, alumni, faculty and staff, including producers Caleb Haydock (2015) and Madison McIntyre (2017), as well as actor Christopher Miller, a 2010 graduate."
The Greencastle newspaper notes, "The film, which stars Julian Hester, Bradley Grant Smith and Burt Young (whose previous credits include the role of Paulie in Rocky), has won multiple festival awards, including the Audience Award at Indy Film Fest in 2017, and Best Feature at the Copper Mountain Film Festival in 2018. A comedy-drama, King Rat examines 'the possibility that years after graduation -- whether it's 10 years or 30 -- we may be stuck with the same issues we had before crossing that stage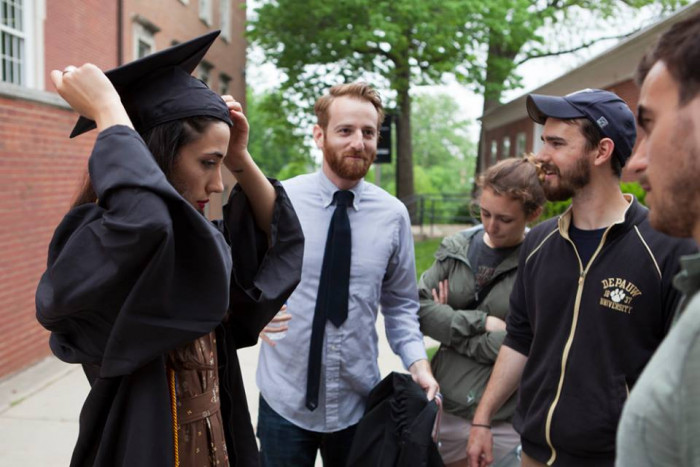 at commencement.'"
According to the paper, "Johnston is preparing to shoot his second feature this fall with producer Caleb Haydock. Thompson's feature film, Saint Frances, premieres in March at SXSW Film Festival in Austin, Texas."
Access it here. The film is available via this link.
Learn more about King Rat in this previous summary.
Back