D'Angelo McDade '22, Leader of Chicago's Peace Warriors, Featured on NPR's Morning Edition
February 14, 2019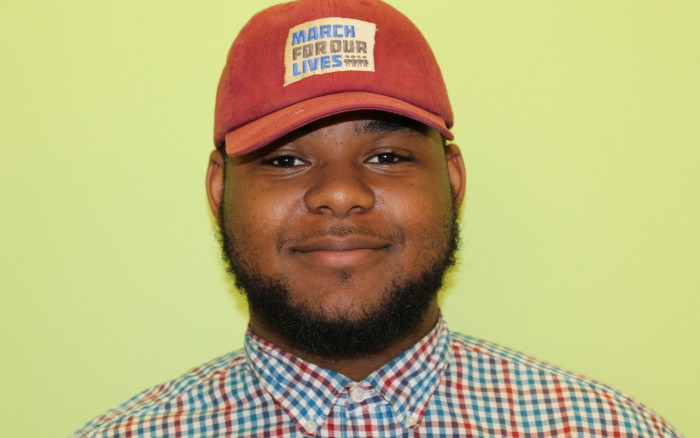 "We are survivors of a cruel and silent nation, a nation where freedom, justice, equality and purpose is not upheld," DePauw University first-year student D'Angelo McDade tells NPR. As David Greene reported on the national network this morning, "We are marking one year since the mass shooting at Marjory Stoneman Douglas High School. A movement was born out of that tragedy, 'March For Our Lives.' And as it grew nationwide, it began to partner with other anti-violence groups, like the Peace Warriors from the city of Chicago. Their executive director is a 19-year-old named D'Angelo McDade."
Greene notes, "D'Angelo was brought to activism after he and a family member were shot by a guy who was just walking by as they were sitting on their front porch."
McDade, who is a Bonner Scholar and Posse Scholar at DePauw, tells Morning Edition, "My message has always been the same. And it is, we will win. The young people will win. But we have to understand the communities we are working with and we're serving before we try to make policies for them."

At the end of the segment, Greene states, "You're a really impressive young man, D'Angelo. I'm really glad I had the chance to talk to you." McDade responds, "It's all in pleasure of keeping this movement moving forward."
Access the piece at the network's website.
Source: 'Morning Edition'/NPR
Back