Prof. Kevin Howley Discusses Impact of Oscars Telecast with Washington Times
February 22, 2019
Box office receipts are up, but television ratings for the Academy Awards have been declining, notes the Washington Times in a preview of Sunday's annual telecast. Christian Toto writes, "Kevin Howley, professor of media studies at DePauw University in Greencastle, Indiana, said the Oscars still matter. The awards show's diminished appeal -- and that of film culture as a whole -- has resulted from the internet, social media and the rise of new distribution platforms. Audiences today don't have to watch an Oscar telecast to see Tom Hanks, Denzel Washington or other A-list stars. Now they can spot them on any number of platforms or in viral videos."
"I think it feeds into the exhaustion some people have with celebrity culture," Dr. Howley tells the newspaper.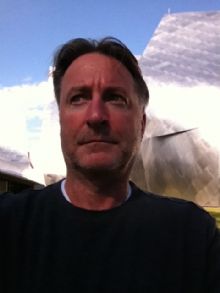 Toto later notes that "Oscar night likely will be chockablock with liberal politics, including jokes targeting President Trump and speeches tied to gender equality and immigration rights, diversity and the #MeToo movement. Such clarion calls for action 'get echoed and amplified' across the media despite Hollywood's own inertia in dealing with those issues, Mr. Howley said. 'A lot of the changes they're calling for aren't really taking hold,' he said."
Access the article at the paper's website.
A professor of communication at DePauw, Howley is the author of Drones: Media Discourse & the Public Imagination and Community Media: People, Places, and Communication Technologies and is the editor of Media Interventions and Understanding Community Media.
Source: Washington Times
Back