Modern Political Debates are "Fake, Soundbite Exchanges," Opines Prof. Jeff McCall '76
February 25, 2019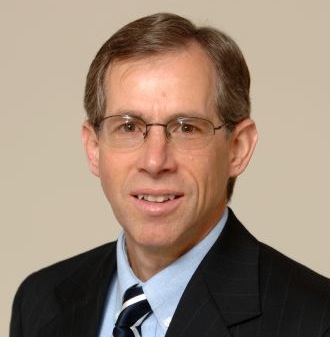 Plans by Democratic National Committee chairman Tom Perez to hold 12 debates involving his party's 2020 presidential candidates lead Jeffrey M. McCall to write, "The DNC apparently learned nothing from watching the hysterical Republican candidate forums in 2016." In a column for The Hill, the professor of communication at DePauw University notes, "Perez says these campaign spectacles will provide 'unprecedented opportunity for candidates and voters to get to know each other.' The only thing that will be unprecedented about these events is the shallowness and sensationalism of having 20 candidates verbally brawl in fake, soundbite exchanges."
Dr. McCall opines, "Perez might consider some of the GOP lowlights of the last presidential primary season," including insults of other candidates and even celebrities. The crowded Democratic primary field means the early debates will be held on two separate evenings, with ten candidates featured each night. "The crowded stage prevents candidates from fully engaging each other in any meaningful way -- especially since half the field will be speaking on a different night. The actual cast of debaters will be determined by some ill-defined formula of public polling and the size of candidate donor rolls. No doubt, anybody left off the stage will call foul, leaving the DNC again subject to complaints about bias, just like in 2016 when the debate process was designed to support Hillary Clinton."

McCall, who authored Viewer Discretion Advised: Taking Control of Mass Media Influences, states, "Television is a medium of visuals and emotions. Television just can't engage the nation's challenges in hyped and glitzy debate productions that look more like Super Bowl halftime shows. Political parties are handing over the nation's political dialogue to big media, giving television unnecessary and unhelpful leverage in coordinating the public sphere."
He adds, "John Kennedy wrote in 1959 of the harm television could do to the nation's political process. He feared political dialogue would be reduced to "gimmickry" and that television would dictate the direction of discourse. He was the prophet, and political leaders such as Perez are still playing along. Candidates and voters won't get to know each other through debates. Voters will only find out which candidates can deliver pithy phrases and stand on their feet for three hours, hardly the factors that qualify somebody to be president."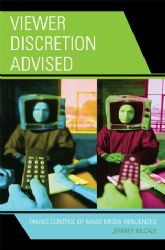 You'll find the complete op-ed at the newspaper's website.
Jeff McCall is a 1976 graduate of DePauw, where he was a Rector Scholar and speech (communication) major. He went on to earn a master's degree from the University of Illinois and a Ph.D. from the University of Missouri.
A former journalist himself, McCall is regularly quoted in stories on media matters. He talked with Yahoo! Finance about the friction between Amazon founder Jeff Bezos and the National Enquirer and recently spoke with Fox News about the challenges facing the news division at CBS.
Source: The Hill
Back