'Spanish Music from Gran Canaria' to be Featured in March 7 M2 Concert
February 26, 2019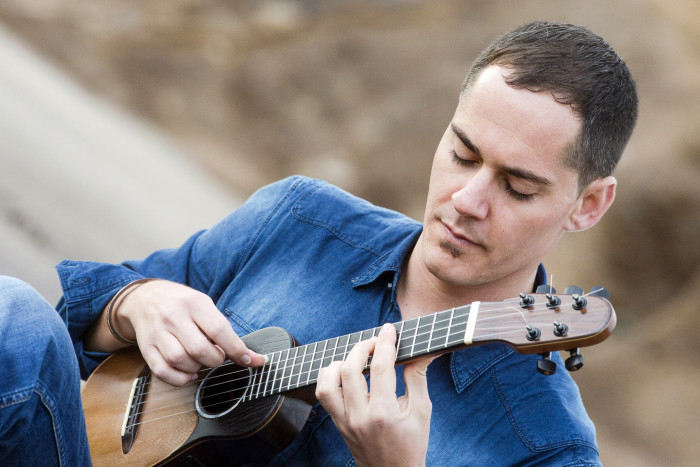 Has Central Indiana weather got you thinking wistfully of sun-warmed sands somewhere closer to the equator? There's no passport needed to make your way to Music on the Square at 21 N. Indiana Street for an intimate evening with Germán López, master of the timple, the diminutive five-string instrument intrinsic to the music of the Canary Islands.
For Communiversity Spring 2019, DePauw School of Music and Wasser Brewery invite the Greencastle and University communities to soak in two generations of Spanish-influenced music, while enjoying the epicurean art of Chef John Conrad from 6–9 p.m. Thursday, March 7 at "Germán López and Spanish Music from Gran Canaria."
On this sensory excursion to the sunny archipelago off the western coast of Africa, two levels of seating will be offered:
Dinner and Concert: $40 — Doors open at 6 p.m. for a multi-course meal, including Pork Verde Tostadas, Estofado de Conje en Tomate (braised rabbit and tomato stew) and dessert, hand-crafted for the event by Wasser Brewing Company.
Music and Dessert: $15 — Doors open at 7:15 p.m. for those wanting to enjoy a sweet evening of music and dessert.
López, who was born in Gran Canaria in 1983, began performing publicly and winning competitions for young talents at an early age, releasing his first solo album Timplissimo in 2006. Among the venues and festivals at which he has performed since are the WOMAD festival, Mercat de la Música Viva of VIC and Expozaragoza, in addition to the legendary Café Central in Madrid, where he presented his second album Silencio Roto. He also participated in the CD and DVD recordings of La Noche de Jose Antonio, a tribute to timple master and innovator Jose Antonio Ramos, who had been his teacher since he was five.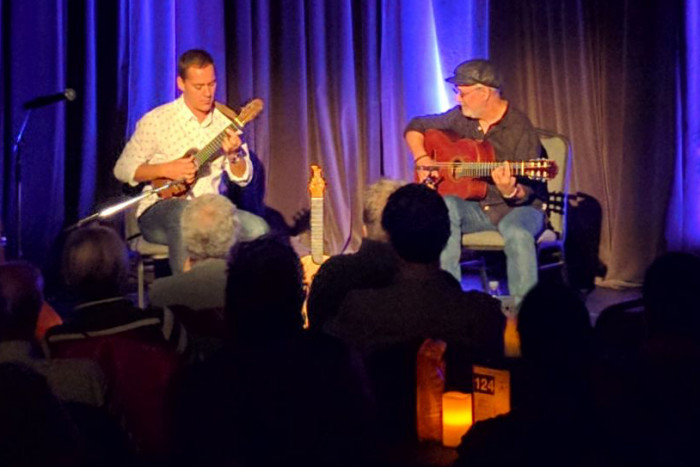 More recently, López has recorded and toured Don't Worry, Be Happy with the prestigious guitarist Yul Ballesteros, in addition to participating with other timplistas on a joint recording project Timples and Other Small Guitars of the World, a 2015 release featuring the timple family "relatives" -- the cavaquinho, the ukulele and the charango. For the March 7 event at Music on the Square, López will be joined by acoustic guitarist Antonio Toledo, who also performs with him on his latest CD, Cinnamon and Lemon.
With limited seating at Music on the Square, organizers request that tickets to Communiversity Spring 2019 be purchased in advance. They can be obtained online at depauw.edu/music and at the Green Center box office, Monday–Friday from noon to 4 p.m. For assistance or more information, contact M2 director Mark Rabideau at (765) 658-4571.
Back