Radio Conversation on Fact-Checking News Items on Social Media Includes Prof. Jeff McCall '76
February 26, 2019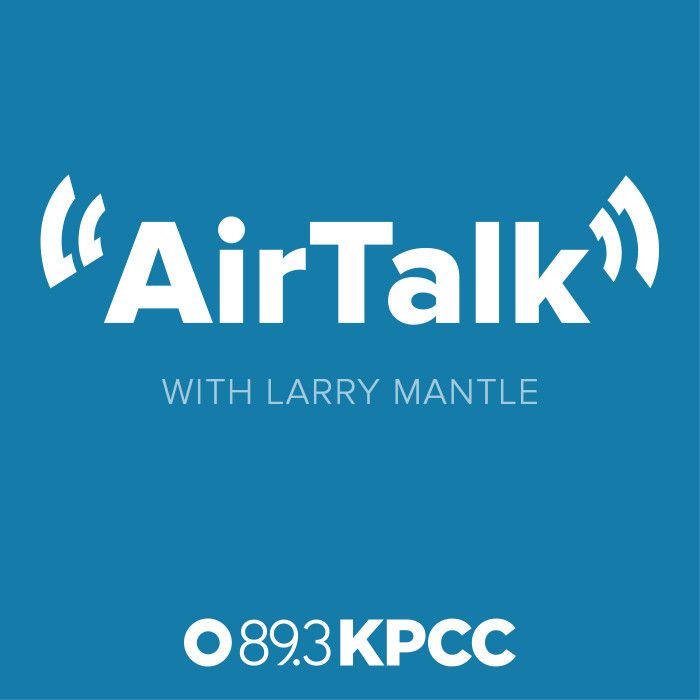 "Facebook CEO Mark Zuckerberg says the task of weeding through Facebook and picking out false news stories is too large a task for one company to handle," reports AirTalk on Southern California's KPCC. "So, he suggested Facebook could call on its users to act as a team of fact checkers. He argues that readers more safely could place their trust in an article backed by a large percentage of the community. But critics say it's experts, not a large group of biased readers, that determine whether the information is true."
The segment on the radio program, which aired this afternoon, included comments from Jeffrey M. McCall, professor of communication at DePauw University.
"Crowds can have a certain amount of wisdom," the professor told the program, "but crowds can also become mobs. And we have concern for what social media has created in terms of mob action and my fear is that we'd be substituting one kind of mob for maybe another.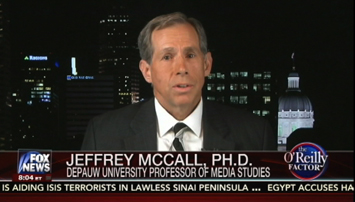 I'm concerned about the reliability of letting crowdsourcing determine for us what is accurate, what is not; what is a sensible news agenda and what is not."
McCall added, "Maybe we're asking too much to assume that these social media platforms can police themselves." Facebook and other venues were created as "open forums," the DePauw professor stated, "and in a sense they created monsters that became unruly. But now we want them to step in and referee the chaos they created and I'm not sure they can do that."
Learn more here. Some audio from the segment is embedded below.
Dr. McCall has appeared on AirTalk several times in the past, most recently January 3 when he discussed a study on perceived media bias. Learn more in this summary.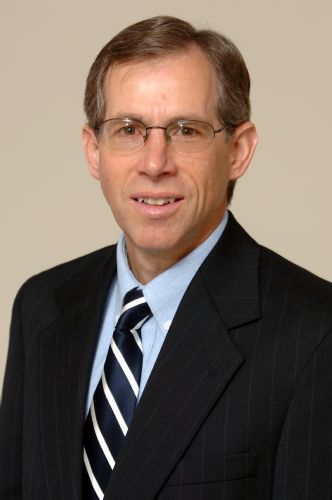 Jeff McCall is a 1976 graduate of DePauw, where he was a Rector Scholar and speech (communication) major. He went on to earn a master's degree from the University of Illinois and a Ph.D. from the University of Missouri.
A former journalist himself, McCall is regularly quoted in stories on media matters. He talked with Yahoo! Finance about the friction between Amazon founder Jeff Bezos and the National Enquirer and recently spoke with Fox News about the challenges facing the news division at CBS. Earlier this week he authored a column for The Hill on presidential debates.
Back