Women's Hoops at DePauw a "Winning Tradition That Just Keeps on Going"
February 26, 2019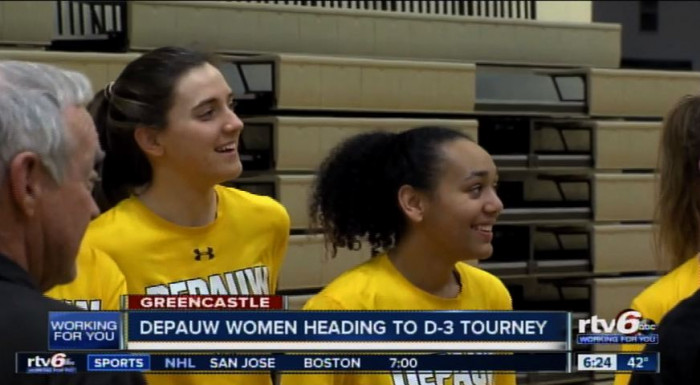 DePauw University's women's basketball team "is heading to the NCAA Division III tourney this weekend -- the sixth straight year that DePauw has qualified for the postseason," Brad Brown told viewers of his sports report on Indianapolis ABC affiliate WRTV this evening.
He added, "Head coach Kris Huffman went over 600 career wins this season. She talked to us about how this winning tradition just keeps on going."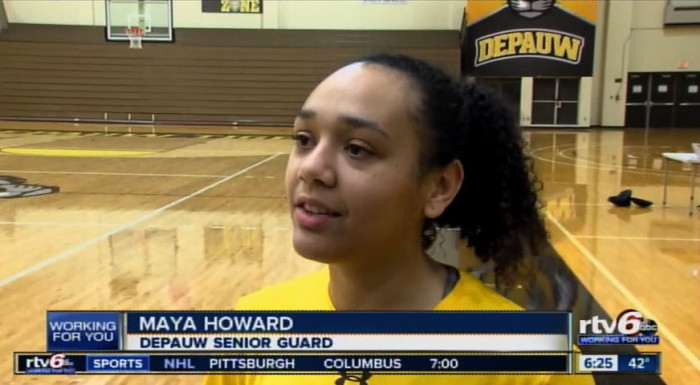 The 24-4 Tigers are the champions of the North Coast Athletic Conference. Standout Maya Howard, who was interviewed for the TV piece, is the squad's only senior.
"When I look back to the teams we've had great success with it's been very veteran groups of juniors and seniors," Huffman told the station. "So to be able to do this with a younger group has been very special. We keep adapting and growing, but I like their diligence to go to work and improve."
View the segment below.
The Tigers open tournament play Friday night versus Loras in Oshkosh, Wisconsin. Get the latest on the team here.
Back