Incoming Student Featured in Chicago TV Report
March 14, 2019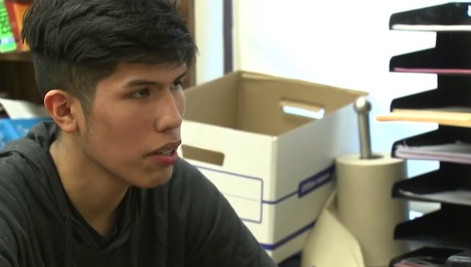 Chicago's Amundsen High School is "working hard to ensure their students have every opportunity to succeed, regardless of their families' financial situations," reports ABC affiliate WLS-TV. "A Level 1 CPS school, Amundsen has made great strides over the last several years. Seventy-five percent of their graduating seniors enroll in college, compared to just about 45 percent six years ago."
The piece notes, "Senior Javier Saucedo is one of their success stories. He was admitted to Indiana's DePauw University for the fall, and will be attending on a full-tuition scholarship worth over $250,000 dollars. Saucedo said he's the first in his family to go to college, and credits his immigrant mother's example to getting him where he is today."
Saucedo tells the television station, "She wanted me to get the best education possible so I could show the world what the love and sacrifices of a single mother can do for her son."
Read more here; the story is also embedded below.
Back