DePauw Alumni Take Lead in Developing University Partnership with Cristo Rey Schools
March 17, 2019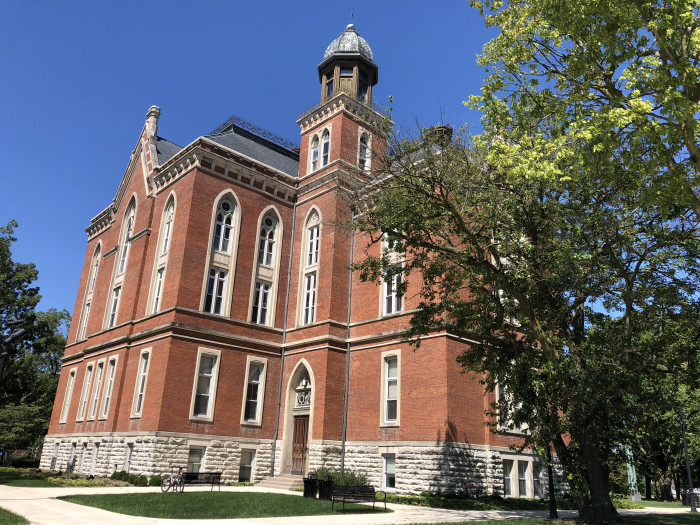 Through the efforts of several of its alumni, DePauw University is now an official university partner of the Cristo Rey Network® of high schools.
Thirty-five Cristo Rey schools in 22 states primarily serve students from families of limited economic means. The schools are defined by rigorous college preparatory academics paired with a corporate work-study program. DePauw joins 45 Cristo Rey Network university partners across the country that participate in the network's annual Summit on College Success; recruit Cristo Rey students; offer competitive financial aid; and have dedicated staff and support systems that facilitate the successful integration, retention and graduation of minority, low-income and first-generation students.
The university partnership program has been an important element of Cristo Rey Network graduates' postsecondary success, providing a platform for collaboration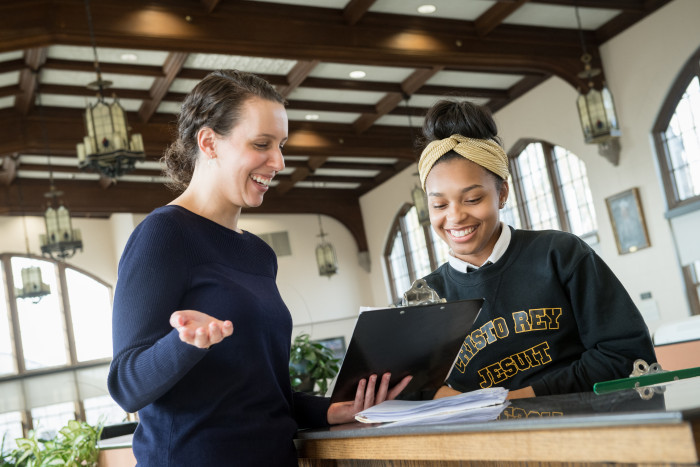 between select colleges and universities and Cristo Rey schools and students. As a university partner, DePauw will draw from Cristo Rey's nationwide network, with special emphasis on Indianapolis, Cleveland and Cincinnati.
"Like Cristo Rey, DePauw is committed to the success of each and every student," said DePauw President D. Mark McCoy. "We're pleased to partner with the Cristo Rey Network to offer opportunities to its students to succeed at DePauw and throughout their lives."
Stephanie Arias, the Cristo Rey Network director of college initiatives, said, "With a robust commitment to students' financial, academic and socio-emotional success, we are confident that DePauw University will see many Cristo Rey graduates walk across its college-graduation stage."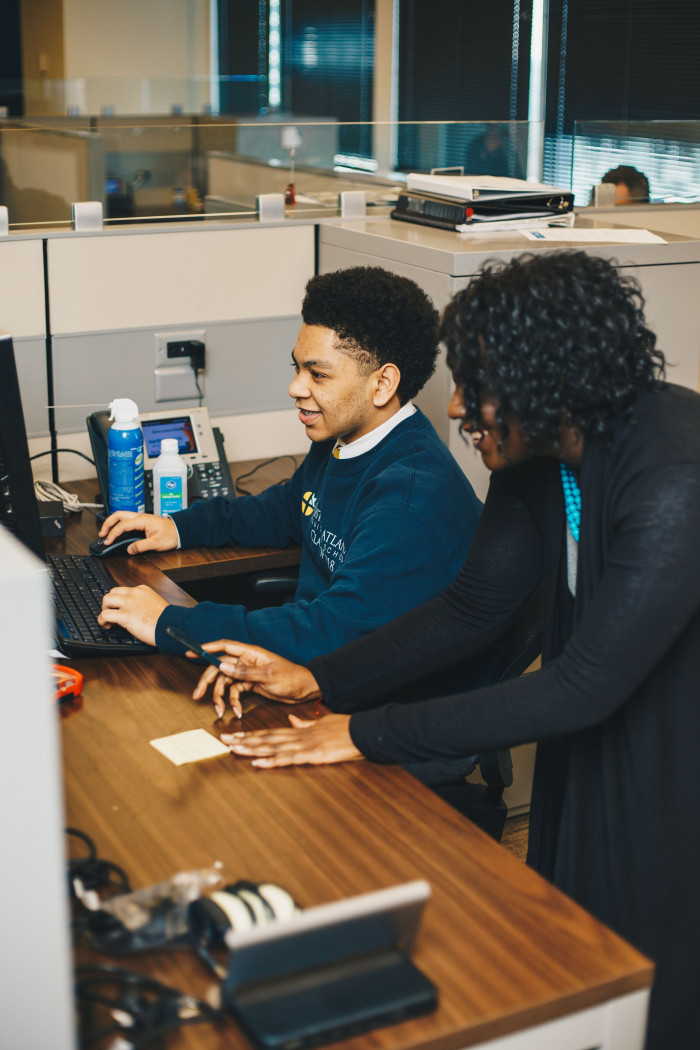 Four DePauw alumni families played an integral role in establishing the partnership: Elizabeth Beatty Banks and Lee Banks '85; Stephen Denison '86 and Susan Dilhoff Denison; Kathryn Senseman Laudick '84 and James Laudick; and Joseph Rohs '84 and Barbara Rohs.
"We are excited to be a part of establishing this partnership between Cristo Rey and DePauw," said Kathryn Senseman Laudick, who with her husband has been involved with Providence Cristo Rey High School in Indianapolis for more than 10 years. "The emphasis on internships and career-development opportunities at DePauw is a wonderful complement to the corporate work-study program at Cristo Rey and will help students reach their career and life goals."
The Rohses and Denisons are involved with DePaul Cristo Rey High School in Cincinnati. "Graduate from high school and graduate from college: that's the message that is emphasized throughout the school," Joseph Rohs said. "When the principal asks the students how they will achieve those goals, the students respond with a resounding shout of 'Together!' Our students are committed to that ideal, and that will add a unique, positive imprint on the DePauw community."
Steve Denison says Cristo Rey provides a solid educational foundation and real-world experiences that yield highly motivated graduates. "We're thrilled for Cristo Rey students to gain access to all DePauw has to offer and believe they will be an asset to DePauw and the community at large," he said.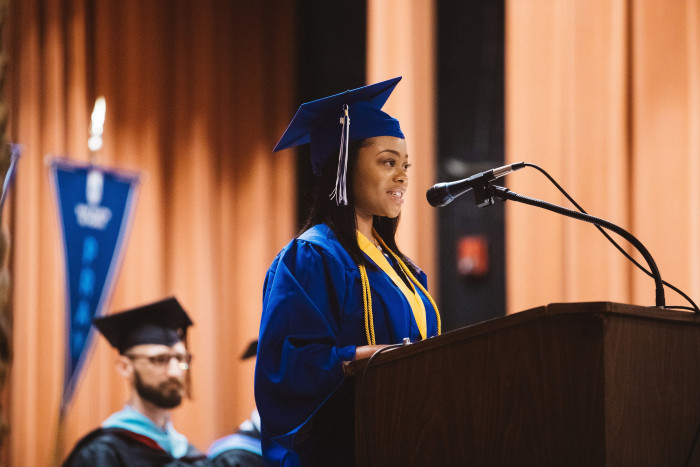 Elizabeth Banks, who serves on the board of trustees for St. Martin de Porres High School in Cleveland, said "The partnership is a win-win for both Cristo Rey students and DePauw. Cristo Rey students will excel at DePauw, and the relationship will make both the students and the university proud."
If you want to learn more about the DePauw-Cristo Rey partnership or add to the endowed scholarship that will give top priority to Cristo Rey graduates, email HelpDePauwStudents@DePauw.edu.
Back