Vernon Jordan '57 & Other Luminaries to Speak at Next Month's 'Summit on Race in America'
March 26, 2019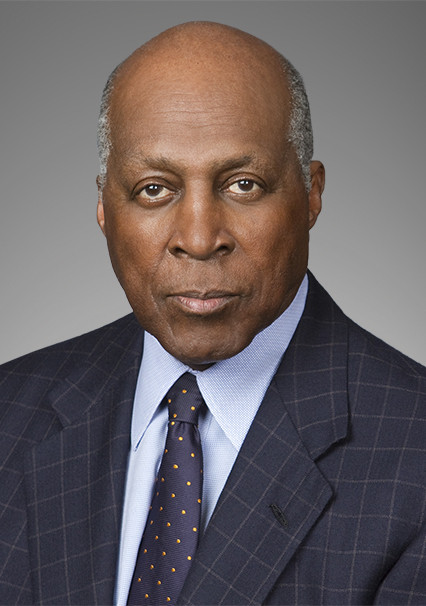 Vernon E. Jordan Jr. -- adviser to presidents, noted civil rights leader/activist, attorney, businessman, and 1957 graduate of DePauw University -- will be among the featured speakers at the April 8-10 Summit on Race in America. The event, billed as "a major forum on race," will take place at the Lyndon Baines Johnson Library and Museum, also known as the LBJ Presidential Library, at the University of Texas at Austin.
Others scheduled to speak at the event include former United Nations Ambassador Andrew Young, musician and actor Wyclef Jean, former Secretary of State Madeleine Albright, and President Johnson's daughters, Luci Baines Johnson and Lynda Johnson Robb.
"Despite the strides made toward civil rights, racism and bigotry have been on the rise, threatening to compromise the dignity of our fellow citizens (and) erode our democracy and define our age," said Mark Updegrove, president and CEO of the LBJ Foundation and organizer of the event. "This is the presidential library of our civil rights president. And just as President Johnson helped the nation take a leap forward on civil rights 55 years ago, his vision for this institution was that it be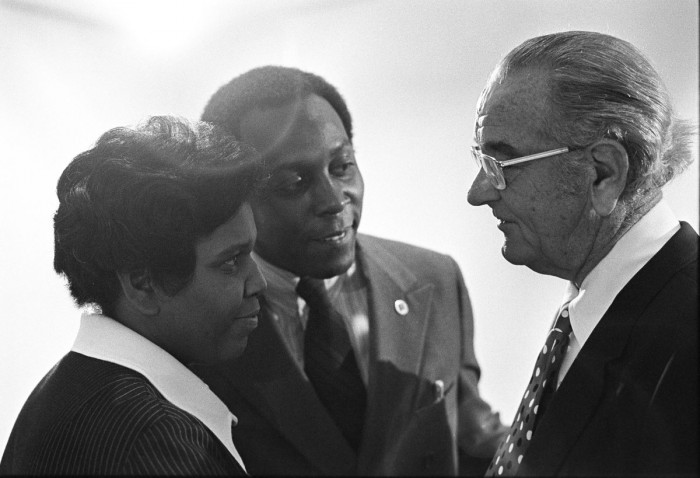 a forum for the issues of the day. Given his commitment to civil rights and social justice, there's little doubt that nothing would be more important to President Johnson in 2019 than the racial divisions that are tearing at the fabric of our nation." (at left: Barbara Jordan, Vernon Jordan, and President Lyndon B. Johnson, December 12, 1972; LBJ Library photo by Frank Wolfe)
Read more at the website of the Austin American-Statesman.
An advisory member of DePauw's Board of Trustees,Vernon Jordan holds honorary doctoral degrees from more than 60 colleges and universities in America, including DePauw. He is the author of Vernon Can Read! A Memoir and Make It Plain: Standing Up and Speaking Out. Last November, Jordan received the Council on Legal Education Opportunity, Inc.'s inaugural CLEO EDGE Heritage Award, which is now named the CLEO EDGE Vernon E. Jordan, Jr. Heritage Award.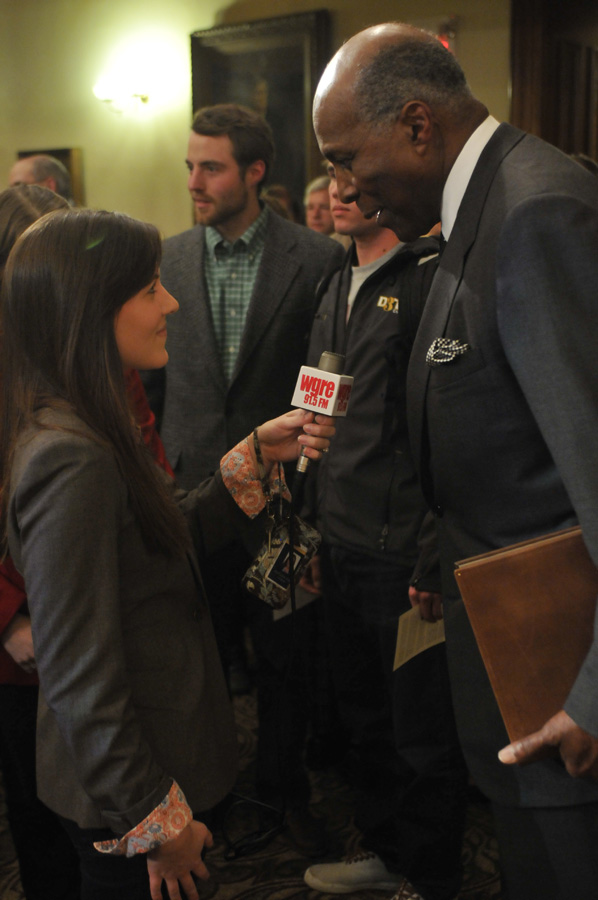 In December 2009, Jordan was one of eight individuals presented with the Du Bois Medal, the highest honor awarded by the Harvard University Institute of Politics' W.E.B. Du Bois Institute. He's also been honored with the Spingarn Medal, the NAACP's highest honor for achievement, the Trumpet Award, and DePauw's Old Gold Goblet and McNaughton Medal for Public Service. In June 2017 he received the Harvard Law School Center on the Legal Profession's Award for Global Leadership and he was honored by the Anti-Defamation League this February.
Jordan is the first person in DePauw's 181-year history to be called upon three times as commencement speaker who was not a bishop of the Methodist Church. In his most recent commencement address in May, Jordan delivered a powerful message to DePauw's Class of 2018, which is embedded below.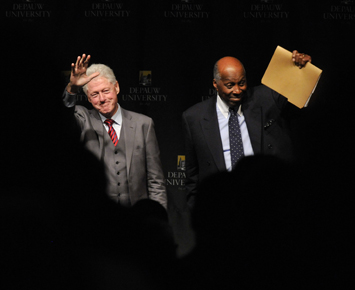 Jordan has been a regular visitor to campus since he earned his diploma 61 years ago. Among his many visits to Greencastle: he delivered an Ubben Lecture at the October 2016 inauguration of President D. Mark McCoy and was on campus in November 2011 to introduce his good friend, America's 42nd president, Bill Clinton, who delivered an Ubben Lecture before 5,000 people in the Lilly Center.
Jordan has said, "DePauw expanded my mind, broadened my horizons, lifted my sights, prepared me to serve and to lead and nurtured my growth and maturity. I made lasting friendships here. If I had my life to live over again, I would return to this place."
Back