Prof. Jeff McCall '76 Chastises "Hair-on-Fire Coverage" of Mueller Investigation
March 27, 2019
"An old saw in the journalism industry advises reporters to go only where the facts lead," begins an op-ed column by Jeffrey M. McCall, professor of communication at DePauw University. Writing for The Hill, McCall opines, "For nearly two years, however, too many news outlets have chosen to report without facts, ranging far and wide with chaotic and speculative reporting of the Mueller investigation. The news industry has done its own version of the 'Bird Box Challenge,' stumbling around unsuccessfully in the dark trying to find fact nuggets on which to build the Mueller story."
Even as the investigation began, conjecture ran high while facts were few, the professor states. "In place of facts, news producers and editors filled air time and column space with intense speculation and commentary. That yammering came frequently from polarized talking heads on the left and right who were not so much trying to explain the story as to push their concocted versions that served adversarial purposes."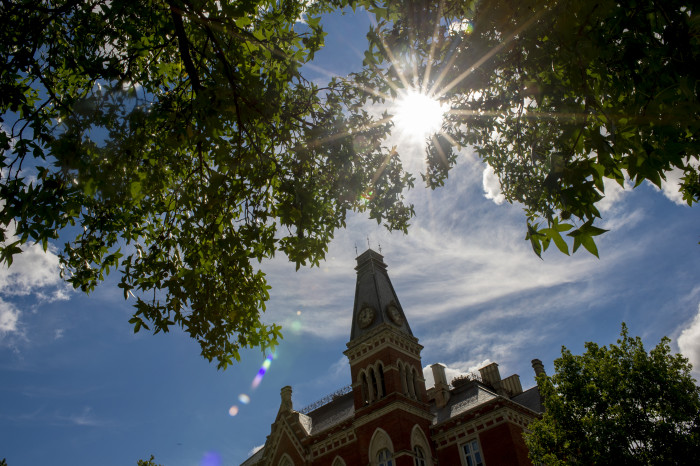 The media studies professor, who authored Viewer Discretion Advised: Taking Control of Mass Media Influences, continues, "Reporting was replaced largely by wishful thinking as television news shows allowed left-leaning voices to predict jail time for Trump family members and impeachment for the president. Trump supporting hosts on Fox News and right-leaning web sites just as adamantly crowed that there was no collusion or obstruction, having no more Mueller investigation facts than anybody else."
McCall observes, "The result of this hair-on-fire coverage is a distracted and confused news-consuming public that is left trying to square months of speculation, much of it anti-Trump, with a Mueller report that apparently fails to indict anybody for collusion or obstruction of justice ... The misguided coverage of the Mueller probe further diminishes credibility in the news media. The media, to use a football metaphor, consistently outkicked its coverage, so to speak, creating a national hysteria over two years that was scarce on facts and hefty on speculation and hand-wringing."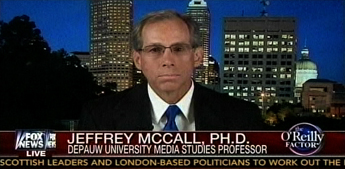 McCall states, "For months, other news of substance has been deemphasized in order to keep the Mueller story front and center. It will take a long time, if ever, for citizens to get caught up on what all news they missed because of the news agenda contraction caused by Mueller probe mania."
The essay concludes, "Voters on the left, right and, indeed, the center should hold the national news media accountable for its failure to provide a rational and measured approach to a story of such magnitude.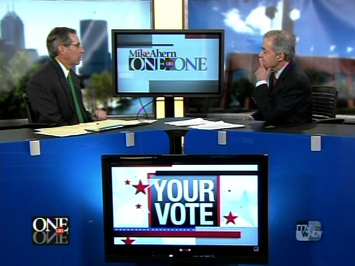 Access the complete text at the newspaper's website.
Jeff McCall is a 1976 graduate of DePauw, where he was a Rector Scholar and speech (communication) major. He went on to earn a master's degree from the University of Illinois and a Ph.D. from the University of Missouri. He joined the DePauw faculty in 1985.
A former journalist himself, McCall is regularly quoted in stories on media matters. He talked with Yahoo! Finance about the friction between Amazon founder Jeff Bezos and the National Enquirer and recently spoke with Fox News about the challenges facing the news division at CBS. He recently spoke with NPR's Marketplace on NBC's decision to add YouTube star Lilly Singh to its late night lineup and McCall joined in a February 26 discussion of Facebook on Southern California's KPCC.
Source: The Hill
Back