TV Station Spotlights WGRE, USA's First Noncommercial FM Station, As it Celebrates 70th Anniversary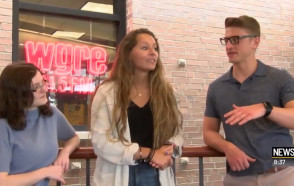 April 9, 2019
"WGRE on DePauw University's campus is the oldest college radio station in the country," reported Indianapolis station WISH-TV during its Daybreak broadcast this morning. Randall Newsome, who came to campus yesterday to shoot the segment, notes, "The station first hit the airwaves back in 1949. It's now DePauw's largest student organization and involves about 200 students each year. Many aspiring broadcasters, in Indiana and around the country, called WGRE home before launching their careers."
The TV outlet points out that the FM college station held a celebration over the weekend to mark the anniversary.
"We've become kind of a family community and what I think keeps bringing people back is because we have those memories of contributing to WGRE," the station's current general manager, Sarah Russell, says.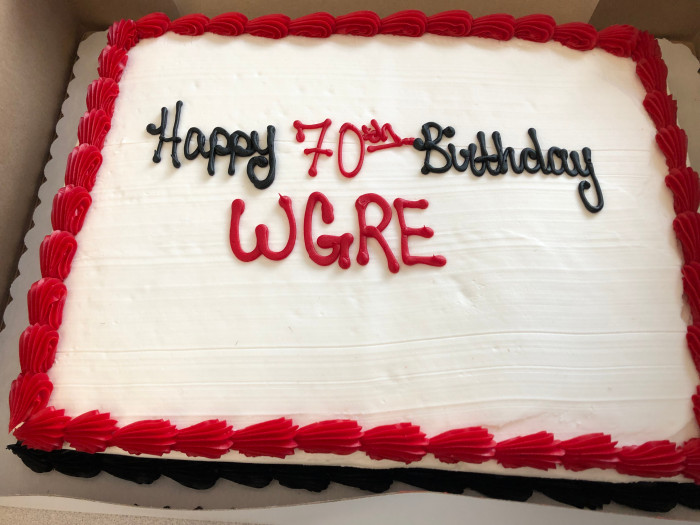 Also interviewed are program director Peter Nicieja '19 and promotions director Ally Low '21.
Newsome adds that "it's not all fun and games at the station. Students operate and run the station 24/7, which means you could call WGRE at any time and you're likely to speak to a student."
Nicieja says the anniversary is "a very special moment for us. We're very proud of the station."
Read more and access the report at the station's website.
Source: WISH-TV/Indianapolis
Back