After 40+ Years Making Music Together, Mike Wanchic '74 & John Mellencamp Still "Satisfying Ourselves Artistically"
April 20, 2019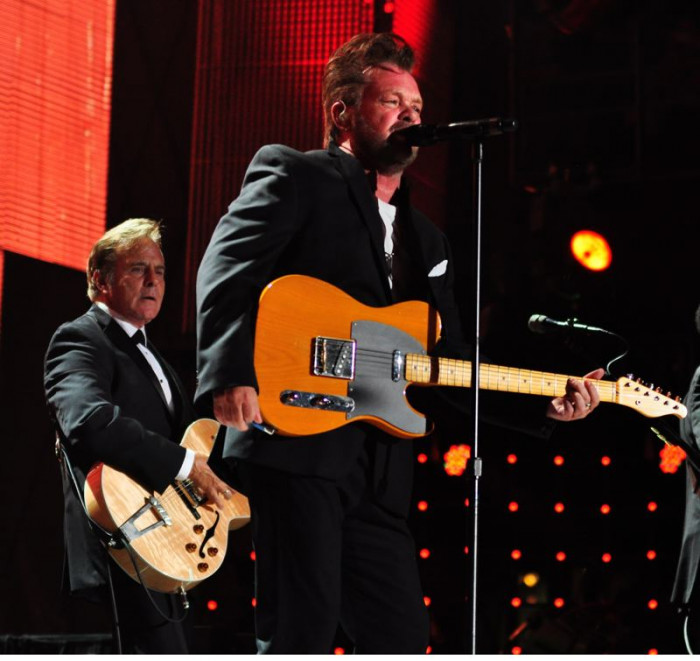 "We never succumbed and moved to the coast," Mike Wanchic, guitarist and leader of John Mellencamp's band, says. "We stayed in Bloomington, Indiana, and we were the biggest band in the county, man. We weren't cognizant of it at the time, but in hindsight, we weren't hanging out at the Rainbow Room or Roxy Theatre on Sunset Boulevard, and didn't get into the glam scene." (photo of, l-r, Mike Wanchic and John Mellencamp, by Brian Bruner)
Wanchic, a member of DePauw University's Class of 1974, was interviewed by the Portland Tribune in advance of Tuesday's concert in that Oregon city.
Jason Vondersmith writes that Wanchic "has known Mellencamp since the days just after each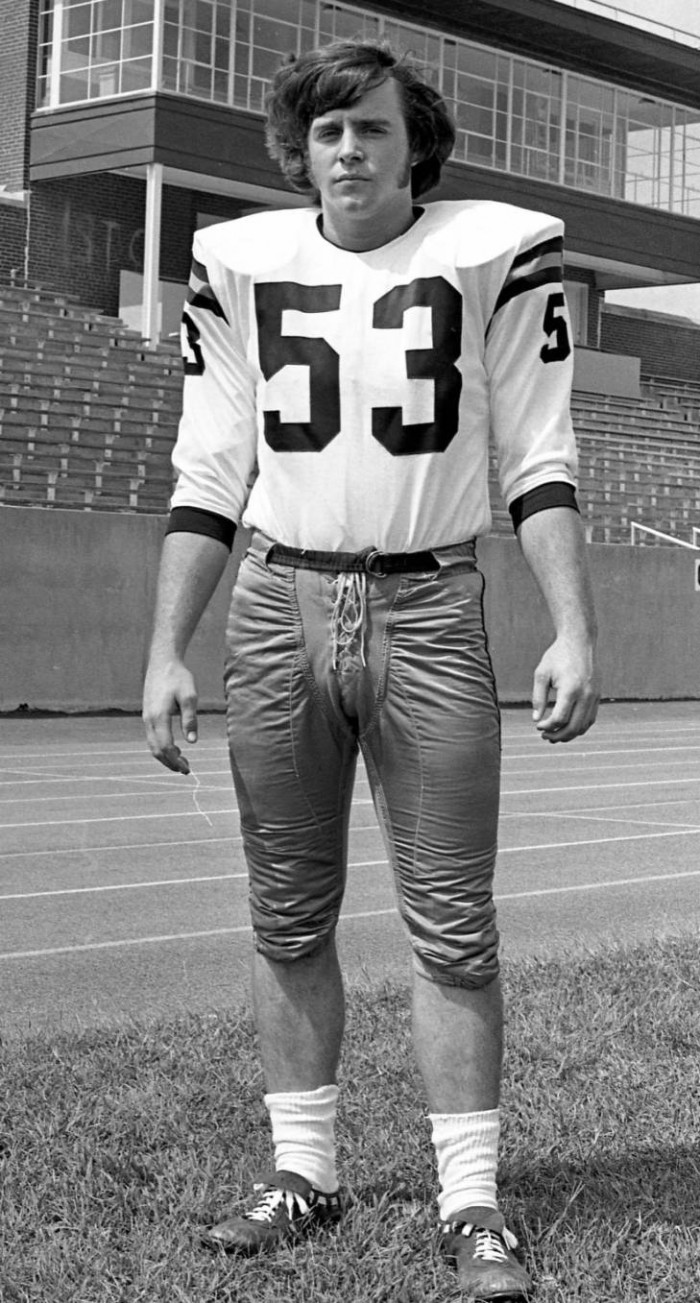 left college ... It all began in the late 1970s with 'I Need a Lover,' when Mellencamp went by the name John Cougar. (He changed to John Cougar Mellencamp in 1983 and then dropped the Cougar). He and Wanchic had met in 1976 at a recording studio when Wanchic was fresh out of DePauw University and Mellencamp from Vincennes University. Their status as a band was tenuous until the hits started coming, such as 'Ain't Even Done With the Night.'" (at left: Wanchic, who played football for coach Tom Mont, posing at DePauw's Blackstock Stadium in 1971)
Wanchic tells the newspaper, "We made four albums before we had any success at all. When we made American Fool, we thought it was our last shot."
The article continues, "Instead, the album that produced 'Hurts So Good' and 'Jack & Diane' skyrocketed them to fame, thanks in part to MTV."
Wanchic says, "Since that point, nobody has said 'boo' to us about how to make a record, not a single word ... What makes it difficult is with 23 albums ... what do you play? You have to play hits, but we're also satisfying ourselves artistically. You have to find a balance of albums. We put together a really good show."
You'll find the complete article at the Tribune's website.
Back