Natecia Baskin '04 Named Sr. Research Specialist at Emory's Haynes Lab
April 24, 2019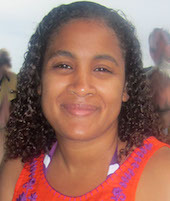 Natecia Williams Baskin, a 2004 graduate of DePauw University, has joined the Haynes Lab in the W.H. Coulter Department of Biomedical Engineering at Emory University as a senior research specialist.
A biochemistry major at DePauw, Baskin earned her Ph.D. at Washington University in St. Louis and completed research at the Marine Biological Laboratories and at Emory University as a postdoctoral research fellow.
She had most recently been working as science teacher and advisor at the Atlanta Girls' School.
Read more here.
Back