University Bands and Dance Collaborate in Sunday Performance
April 26, 2019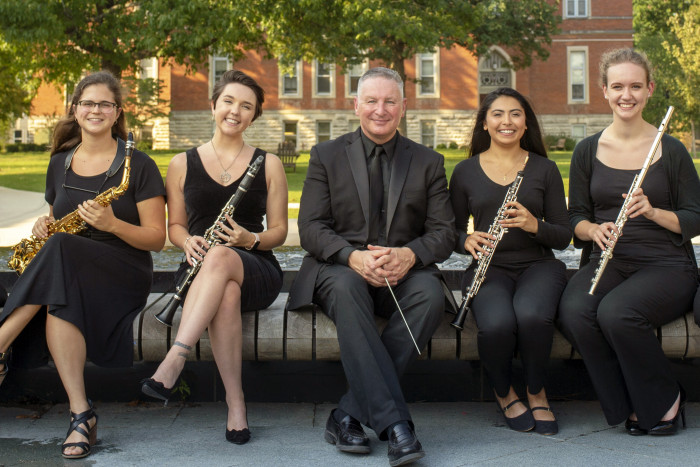 The DePauw Symphonic Band and DePauw University Band, conducted by Professor Craig Paré, will present a celebratory end-of-the-year concert this weekend benefiting the Putnam County Emergency Food Pantry. The joint spring concert -- the Symphonic Band's second performance of its inaugural year -- will be given at 4 p.m. Sunday, April 28, in the Green Center's Kresge Auditorium.
For this occasion, the University Bands will present music for chamber winds and full band, and for one intriguing work, Marfa Lights by Jeffrey Meyer, they will accompany a dance group, choreographed and coached by fellow faculty member Deborah Grammel.
Other works from the wind band repertoire to be featured include music by Percy Grainger; Roberto Sierra, DePauw's 2015 composer-in-residence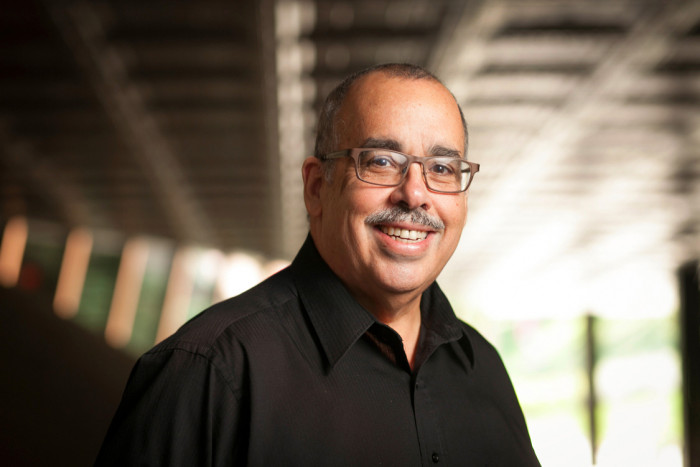 (pictured at left); Yukiko Nishimura; Heitor Villa Lobos and a perennial favorite, John Philip Sousa (a.k.a. the "March King").
"We've got a wonderful treat for our DePauw and Greencastle audiences," said Paré, director of University Bands. "The enthusiasm, energy and variety of music, along with some special performances including dancers led by my colleague Debbie Grammel, will make this concert a particularly enjoyable one. And, we will honor graduating seniors in both ensembles."
Among the seniors being recognized Sunday are Jamie Edwards and Rachele Miller (flute), Zoë Yeshayahu (oboe), Bailey Hendershot (clarinet), Lindsey Welp and Grant Woods (saxophone), Andrew Bobker (trumpet), and Shutian Ma (percussion).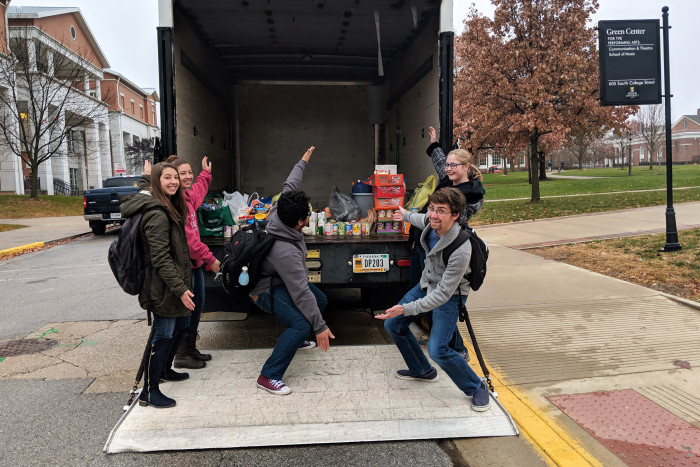 Members of both bands welcome and encourage donations of non-perishable food items for beneficiaries of the Putnam County Emergency Food Pantry. Anyone who brings an item to the Green Center box office can redeem it for a complimentary ticket to the performance. Cash donations also will be accepted with all donations going directly to the PCEFP.
General admission to student band concerts is $5; tickets for seniors, youth and all students are free. Tickets can be obtained online at www.depauw.edu/music or purchased in person at the Green Center box office, which will be open 90 minutes prior to the performance.
Back