Jeff Chalfant '92 Recalls His DePauw Internship with Sen. Richard Lugar
April 30, 2019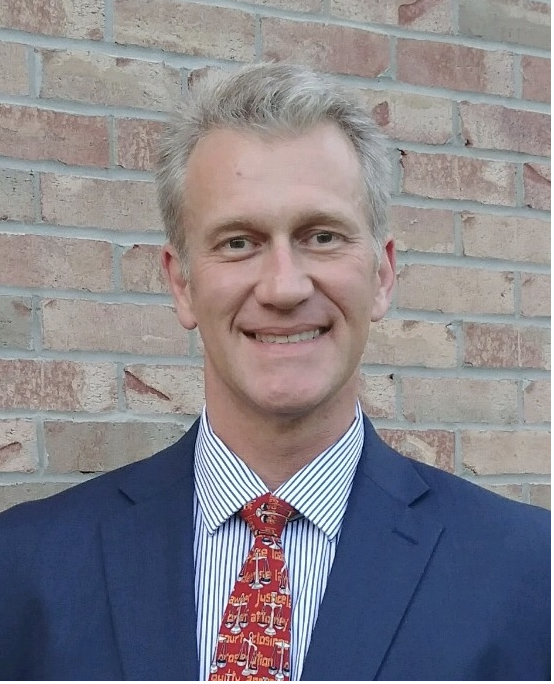 "Jackson County Prosecutor Jeff Chalfant worked as an intern for Lugar in 1991 while a junior at DePauw University," notes a story in Indiana's Seymour Tribune offering tributes to former U.S. Senator Richard G. Lugar, who died Sunday. "The school had a program where students could study at another university for a semester. Chalfant studied U.S. foreign policy at American University in Washington, D.C. It was during an interesting time in the country's history in terms of foreign policy, Chalfant said."
The 1992 DePauw graduate recalls, "This was three years after the Soviet Union collapsed, and we had just invaded Iraq for the first time a few days before I arrived. It was a fascinating time to be in Washington, and foreign policy was his thing."
As an intern, Chalfant had many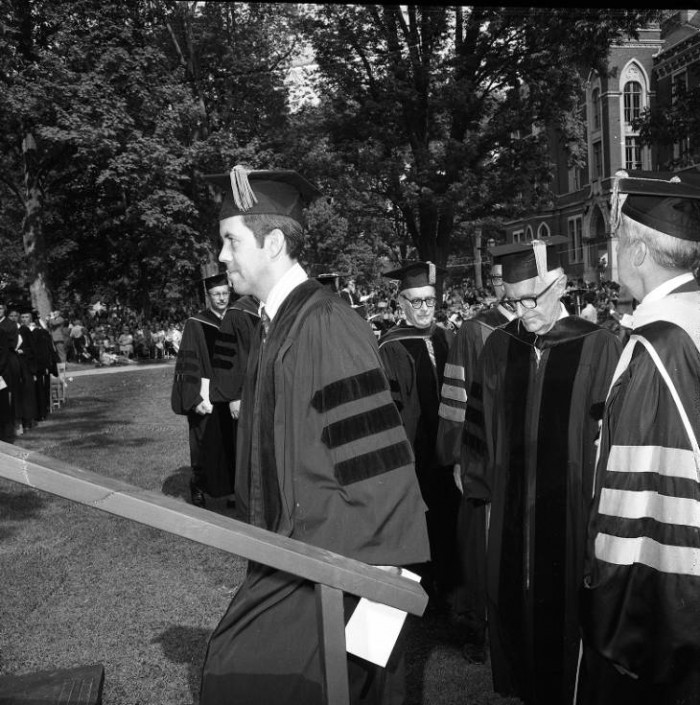 interactions with the senator. "He was a very humble man but well-respected. He came from another era and where politicians were considered statesmen." (at left: then-Indianapolis Mayor Lugar at DePauw's 1972 commencement)
Jordan Richart writes, "Chalfant remembers a time when he was at an airport in Washington, D.C., and seeing off a visitor who came to see him. While he was waiting to get on the metro train back into the city, he spotted Lugar. 'I didn't think he would know me because I was only there for about four or five months,' he said. But sure enough, Lugar recognized him and asked what he was doing. When Chalfant told him he was waiting on a train to get back, Lugar offered him a ride. He remembers riding in the limousine with Lugar and his staff all the way back to the city. Chalfant said those small acts of kindness is what he will remember most."
"I will miss him not for the great statesman that he was, although I miss that, but I miss him for being a really nice, down-to-earth guy. Even though he was probably working on the biggest problems that our country and the world faced, he still would take time out to do little things." (at right: Sen. Lugar at DePauw's Little 500, circa 1982; he served as honorary starter)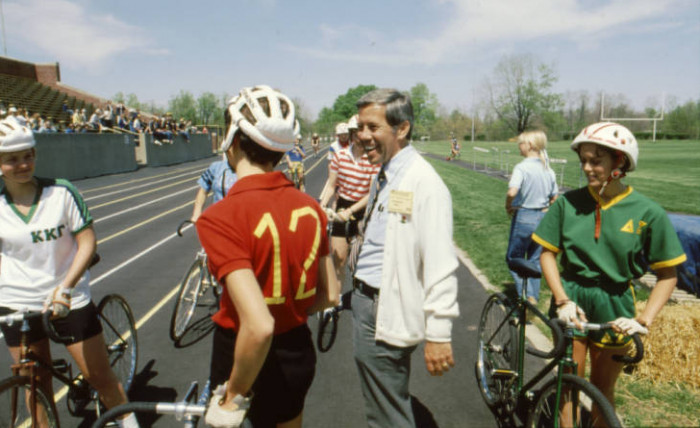 Access the article at the newspaper's website.
Lee H. Hamilton '52, who served 34 years in the U.S. House of Representatives and was a longtime friend of Senator Lugar, also offered a tribute. That's covered in this summary.
Over more than 40 years Senator Lugar made many visits to the DePauw campus, delivering an Ubben Lecture in 2004 and was awarded the University's McNaughton Medal for Public Service as well as an honorary doctorate from DePauw.
Back