DePauw Student Journalists Receive Five Regional SPJ Awards
April 12, 2019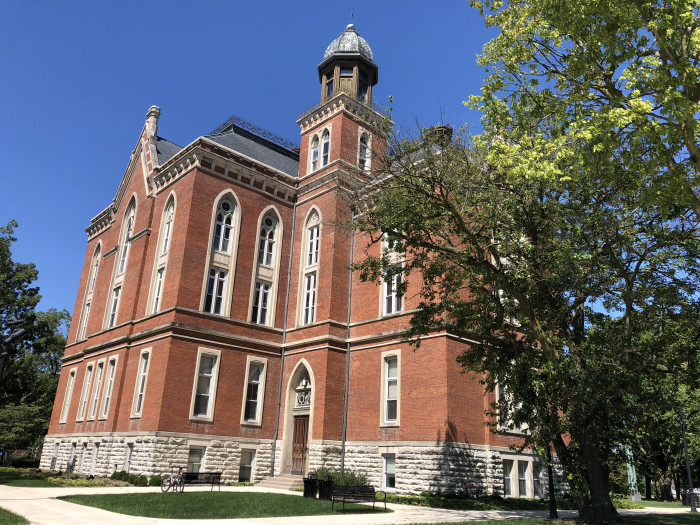 Eight DePauw University student journalists collected five honors -- including three first-place recognitions -- at the 2018 Region 5 Mark of Excellence Awards, presented by the Society of Professional Journalists. The awards recognize collegiate work published or broadcast during 2018.
SPJ's Region 5 comprises Illinois, Indiana and Kentucky. School divisions are based on student enrollment, including both graduate and undergraduate: Large schools have at least 10,000 students and small schools have 9,999 or fewer students (DePauw competes in the small school division).
DePauw's honorees are:
Tilly Marlatt (winner): Feature Photography
Abby Carpenter, Ally Low, Mary Grace Cusumano and Shelby Schoen (winner): Radio In-Depth Reporting
Tilly Marlatt (winner): Broadcast News Videography
Byron Mason (finalist): General Column Writing
Joslyn Fox, finalist, Sports Writing
First-place winners will compete at the national level among other regional MOE winners from the 12 SPJ regions.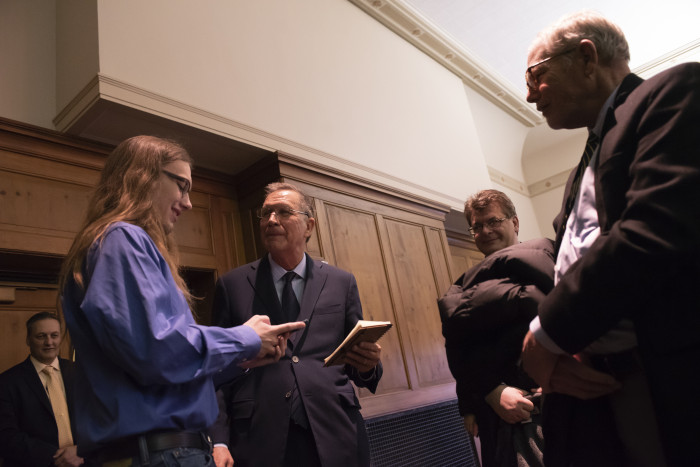 A list of award recipients is available here.
Founded at DePauw in 1909 as Sigma Delta Chi, SPJ promotes the free flow of information vital to a well-informed citizenry; works to inspire and educate the next generation of journalists; and protects First Amendment guarantees of freedom of speech and press. (photo above: a WGRE student reporter interviews former governor, congressman and presidential candidate John Kasich before his January 31 Ubben Lecture at DePauw)
Learn more here.
Back